VIDEO: Battle lines drawn over renewed £1million holiday resort plans at Culloden
By
Alistair Munro
November 11, 2019, 7:02 am
Updated: November 11, 2019, 8:28 am
Modern-day battle lines were drawn up at Culloden this weekend over renewed plans for a holiday village and restaurant.
A £1 million proposal for four-star holiday lodges and a restaurant at TreeTops Stables, Faebuie, on Culloden Moor, was rejected by Highland Council in May.
Almost 100 objections had been lodged by campaigners who believe the chosen site is part of the historic battlefield and must be protected at all costs.
But now a new pre-planning proposal of application notice (PAN) has now been lodged by developer Inverness Paving and architects HRI Munro.
They hosted an open-day exhibition on Saturday at the site to outline their renewed plans, with members of the campaign group Stop Development at Culloden among those present.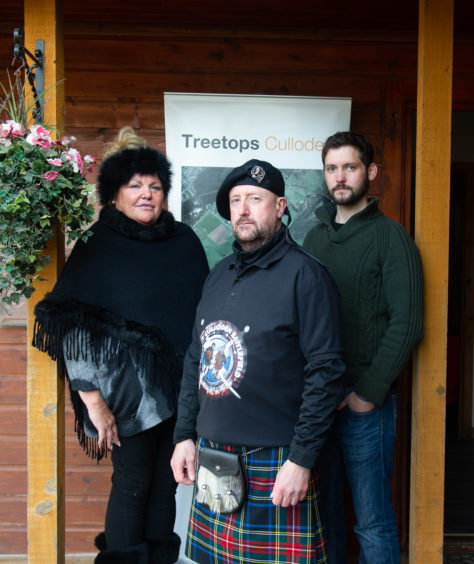 Discussions and exchanges took place between the parties – and there was surprise involvement from the former manager of the National Trust of Scotland Culloden Visitor Centre, Andrew Mackenzie, who spoke with Louise MacDonald of Inverness Paving and the architect.
The talks were described as "amicable", but the campaigners said the point was made that the proposed development was on land which formed part of the 1746 battle.
The location is reputedly where the government troops "saddled up" before going into battle against the Jacobite army supporting Bonnie Prince Charlie's claim to the throne.
George Kempik, of Stop Development at Culloden, said: "We will do everything we can to stop this going ahead yet again.
"Anything inside the inventory of the battlefield is a no-go area to us.
"It was fantastic having Andrew Mackenzie there explaining how the battlefield extends far further than the actual visitor centre site.
"The conversations were friendly and amicable, but both parties were able to make their own points."
Attempts were made to speak to the developers, but in a statement on their Facebook page they said: "Inverness Paving Ltd indicated their intention to submit a new planning application next year to convert the former Treetops Stables at Faebuie, Culloden Moor, into a fully-integrated leisure destination, inside the recognised battlefield boundary and just a short distance from the relatively small NTS managed enclosure."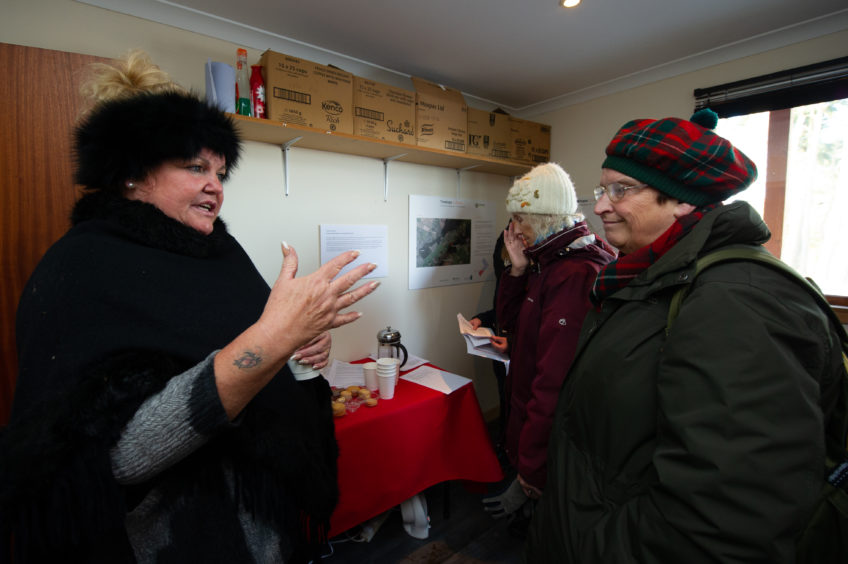 Councillor Ken Gowans said: "This development will be inside the conservation area and its impact on the greater historic battlefield area will need to be very carefully considered.
"The detail of how this may differ from the previous application which was refused is not clear at this stage.
"Clearly, any proposed development in the vicinity of Culloden Battlefield will be of great interest locally, nationally and internationally.
"Its impact, not only in Scotland but globally, must not be understated."
Highland Council planning officers had refused the original plans, primarily given the holiday park's impact on surrounding woodland and the natural environment, and cited both the Highland-wide development plan and the Culloden Muir Conservation Area.