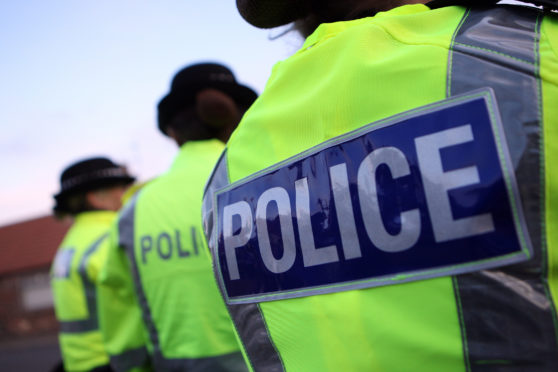 A man has died after falling from the roof of a community building on Lewis.
The 58-year-old islander suffered serious head injuries and died on Thursday.
He was named locally as John Norman Murray who lived in South Dell in the Ness district of the island.
The accident occurred on Wednesday during renovation works at the Grinneabhat community hub in North Bragar in the west of Lewis.
The man was believed to be working for an island construction firm at the building which used to be the local primary school for many years.
Shocked colleagues called emergency services and he was taken by ambulance to hospital in Stornoway.
The same afternoon he was airlifted to a Glasgow hospital where he later died.
Mr Murray originally hailed from the village of Skigersta in Ness and lived much of his adult life in Glasgow.
Villagers said he and his wife Margaret, a home carer, moved back to Ness some years ago.
Mr Murray spent a lot of time with his older brother who is ill.
His death is the second tragedy to hit the close-knit community at the same time.
Ness resident, Mark Lumsden, died during while surfing off Barvas beach on Wednesday.
Local councillor Kenneth Macleod "It is so, so sad. The whole community is united in grief at two deaths on the same day."
He said Mr Murray's death is an "absolute tragedy which has deeply affected the Ness community."
"Everybody is so shocked.
"Our thoughts are with John Norman's family and we also feel for his co-workers at this sad time."