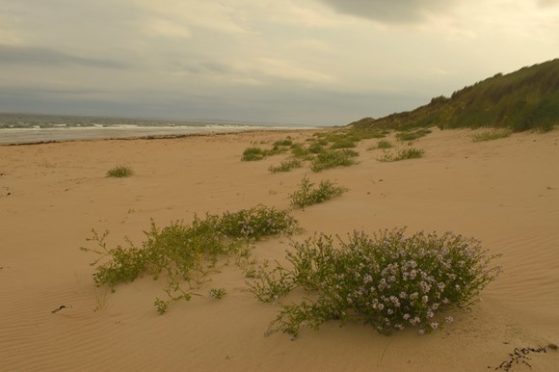 The fate of Coul Links, an area of rare coastal habitat in Sutherland, which could become a luxury golf course, is now in ministers' hands.
A month-long inquiry, presided over by Scottish Government reporters David Liddell and Timothy Brian, took place earlier this year.
This is the latest stage in a long-running saga to determine the fate of Coul Links near Embo, where developer Todd Warnock, backed by American billionaire developer Mike Keiser, wants to build an 18-hole golf course with clubhouse, private access and full range of supporting buildings.
The coalition of conservation organisations (including Buglife, Butterfly Conservation, Marine Conservation Society, Plantlife, RSPB Scotland, Scottish Wildlife Trust, National Trust for Scotland) campaigning to save the site for nature, issued a joint appeal with Ramblers Scotland urging people to call on the Scottish Ministers to say no to the golf course.
The Scottish Government-appointed Reporters have now passed their recommendations to Scottish ministers who are responsible for the final decision. A spokeswoman for the government said the decision was still under consideration.
Anne McCall, Director of RSPB Scotland said: "The damage caused by the Trump golf course to the nationally protected dunes at Foveran Links is a devastating loss to Scotland's environment. There is now a chance for Scottish Ministers to avoid making the same mistake again by protecting Coul Links from a similar fate."
The developers were not available for comment yesterday.