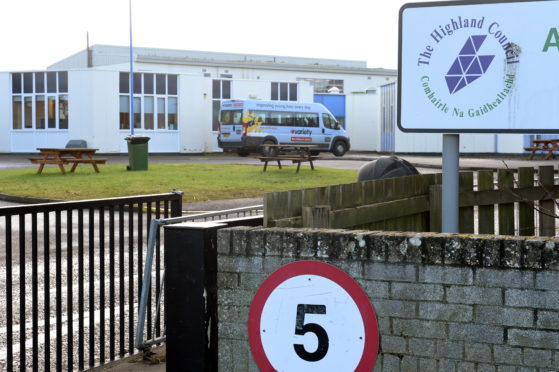 Pupils at a Highland school are expected to return to classes tomorrow after being sent home due to staff absences.
More than 300 S1-S3 pupils from Nairn Academy have been off for the past two days after 15 staff members were struck down with illness.
Highland Council's chief executive Donna Manson and the education team held a meeting today discuss the matter.
A spokesman for Highland Council said: "The Highland Council is doing everything possible to support Nairn Academy in getting the school fully open to all pupils as soon as possible, following a high level of seasonal illness in our staffing.
"To this end, a team of seconded school teachers currently working centrally, led by the interim head of education, will attend the school to provide adequate staffing levels for the rest of the week. This will enable the school to be open to all pupils from Wednesday.
"There was an enhanced clean of the school last night and there will be a deep clean again this evening, although there is no evidence of any norovirus present. We would advise any staff and pupils who are unwell to stay away until they are feeling better to avoid the further spread of the virus."