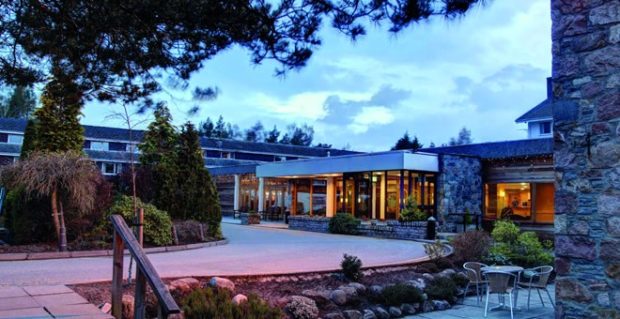 One of the best-known hotels in the Highlands has lodged plans to expand by building seven new lodges.
Bosses at Aviemore's Coylumbridge Hotel say increased demand means they simply need more room at the four-star hotel.
It is hoped the development, if approved, will bring more jobs to the area.
Plans have been lodged for the single-storey four bedroom lodges.
Alex Langsam, owner of Britannia Hotels, said the development arose following custom from foreign visitors.
He said: "We have attracted a great deal of extra business to the Coylumbridge Hotel from the continent and as far away as South Korea, China and of course Australia and New Zealand. This is all due to our extensive contacts and reputation for value for money and providing a great holiday experience.
"The extra accommodation therefore will provide much needed availability due to the continued demand. The type of additional accommodation will fulfil the needs of families and larger groups.
"Of course this creates more employment needs within the area."
The properties, made entirely from timber cladding, would be located within a wooded area to the rear of the hotel's Fun House which features a large soft play centre, adventure golf, bowling and the American Diner.
Each lodge would have four bedrooms, a large dining and lounge area, kitchen and bathroom.
Guests will also be able to access the main hotel building and facilities via a paved access route through the grounds.
If approved, the new properties will sit back from view of the main road, masked by a screen of pine trees on the grounds.
The hotel welcomed its first guests in 1965 and "grew up" with the north's emerging winter sports scene.
The 175-bed property – which was purchased by Britannia Hotels in 2018 – has since gone onto become one of Scotland's largest hotels, welcoming thousands of guests to the north each year.