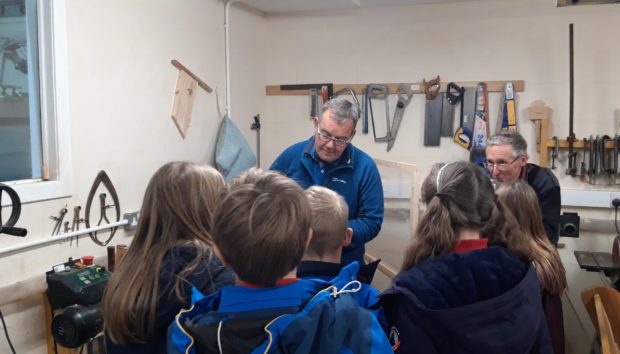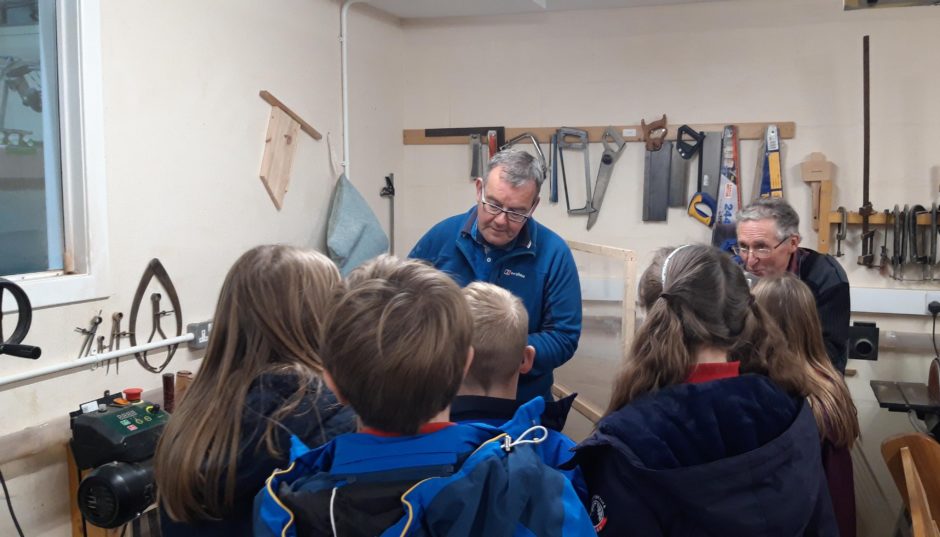 It's a movement which began two decades ago, and more than 9,000 miles away.
But the Men's Shed phenomenon has now become an international success story – providing vital outlets for men of all ages to come together in several north and Moray communities.
Members bond by fashioning various creations in a workshop, learning new skills together or just by talking about their different life experiences.
Originating in Australia, it was recognised that men with considerable time on their hands – whether due to retirement, redundancy, unemployment or ill health – may find it difficult to socialise.
The movement has now grown to encompass groups in Dingwall, Beauly, the Black Isle, Forres, Elgin and Cullen.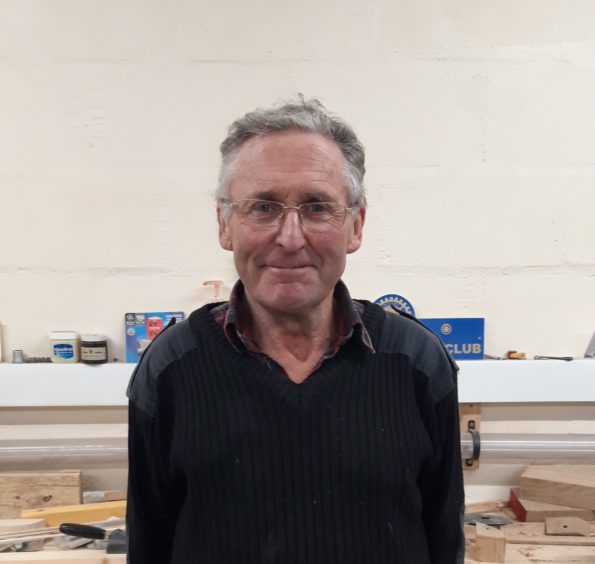 Retired joiner Michael Hutcheson, 69, joined the Black Isle Men's Shed last January.
He said: "I like to show people what to do. I like the company, plus I can pass on skills and learn new ones."
The scheme was launched in Scotland in 2009 – leading to the establishment of the country's first five branches by 2013.
The scheme has since grown at a rapid rate, with more than 180 now in operation.
Cullen Men's Shed began just 10 months ago, following encouragement from the local community council.
With more than a dozen members turning out each week, secretary of the Men's Shed Alistair Wheelhouse said it has helped improve the health and wellbeing of various residents.
He said: "It makes the community a better place because people are getting more and more involved.
"We have about 20 members overall down there, eight of them are veterans and ex-forces people. They are the folk Men's Sheds are really about.
"They were in their homes feeling a little lonely, not doing anything and here was a reason to chat."
He added: "I just assumed that everybody had their own sheds and why would they want to come along to this, but when I saw there were people there that actually needed it, it's a warm thing to do.
"To be there and hear all their stories is a nice feeling."
Supporting the movement is national charity The Scottish Men's Shed Association (SMSA) which hopes to inspire people to run their own branches in their local communities.
Jason Schroeder, executive officer at the SMSA co-founded Scotland's first Men's Shed in Aberdeenshire in 2013.
He said: "Men's Sheds create a healthy and fun environment which respond to men's need for camaraderie and provide opportunities to work and socialise together in a way that contributes meaningfully to their lives and their communities.
"We urge more men to make contact with their local Shed to find out more about the opportunities and activities on offer and get involved."
'It's given me a focus'
After moving 555 miles north from his home in Reading to the Highlands, 75-year-old John Smith went in search of his next venture.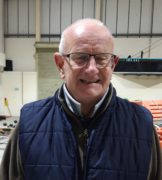 Helping others is an important to him, with his previous job involving driving a minibus for people with disabilities.
As a valued member of the Black Isle Men's Shed for the last three years, the father-of-one described how the group has given him "a focus" in life.
He said: "I lived in Reading originally and 10 years ago I bought a house in Avoch and did it up.
"My daughter and I holidayed up here for about 10 years, and then she decided she was going to move up here so we followed.
"When you move somewhere strange – and this area is totally strange to me – you need to get involved in what's going on around, one way or another.
"I enjoy working on the machines, making things and helping people.
"We have some people who are very skilled at some things and not very skilled at others, so it's a question of helping where you can.
"It's difficult sometimes but we do try and make sure people use it properly.
"It's given me a focus. I like to be doing things and making things."
'It's amazing the difference I feel after being here and going back home'
A forces veteran has spoken of how the Men's Shed movement has helped change his life as he battles the effects of primary progressive Multiple Sclerosis (MS).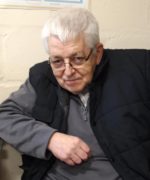 Charles Oates, from Munlochy, served in the RAF for 22 years as an armament technician before going onto work in the Middle East for 17 years.
In 1995, he began experiencing symptoms of MS, restricting his movement and abilities.
Following a move from Lincolnshire to the Black Isle two years ago, the 67-year-old became an active member of the Black Isle Men's Shed.
Speaking of how the scheme has helped change his life, he said: "I suffer with MS so I was really pleased when I heard about this.
"I feel very lucky because I got MS in later life, I've done things and had children when I was younger.
"As I find it harder to use certain things, I have donated some of my most dangerous equipment because I know it will still be used here.
"I have all these gentleman to look after me, and it's amazing the difference I feel after being here and going back home.
"My wife and daughter both notice the change. I'm a lot happier. There are restrictions on things I can and can't do, but just being able to talk to people is a great help as well."