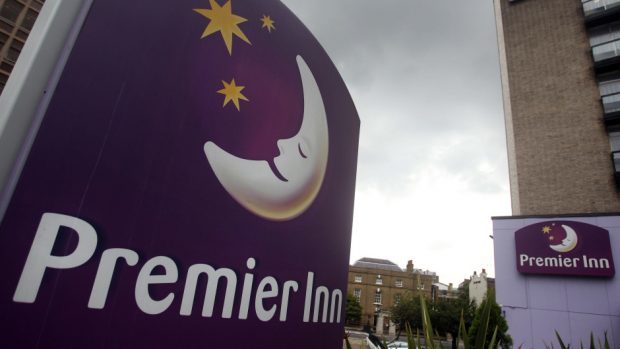 A major hotel chain has announced significant investment in the north – with a pledge of dozens of jobs – as they look ahead to opening hotels in Thurso and Aviemore.
Construction works are nearing completion on a 60-bed Premier Inn hotel in Aviemore ahead of its opening this month.
The £6.5 million hotel, located on a derelict site of a former petrol station next to Grampian Road, will create 25 jobs to the local economy.
Meanwhile, 138 miles north, an 85-bed hotel in Thurso – located between the town's railway station and local high school – is also beginning to take shape, breathing new life into the former livestock mart site for the first time in 12 years.
Plans for Premier Inn's most northerly hotel was met with objections from concerned local residents over fears it could damage trade for local hotels in the area.
The hotels form part of a £70million investment by the firm for five new hotels across the country creating 200 new jobs.
Premier Inn managing director Simon Ewins said he was pleased to be making an investment in the north.
He said: "We're gearing up for an exciting year in Scotland with a variety of new hotels ranging from a 249-bed mega-hotel in one of Glasgow's most iconic central locations to our most northerly site in the UK in Thurso.
"From its world-class cities to jaw-dropping Highlands, Scotland's tourist offer is hard to beat and we're pleased to help make it even easier for both leisure and business travellers to enjoy the country affordably."
The chain is also planning extensions to its existing hotels in Fort William and Inverness West.
Stewart Nicol, chief executive of Inverness Chamber of Commerce welcomed the news saying: "It's extremely positive. We have seen positive growth in Inverness in hotels and there still is a significant demand and a strong pipeline of hotel building and refurbishment in the pipeline.
"The investment in terms of jobs is superb, hospitality is a key sector. We are seeing a big demand for growth in what is already one of our biggest sectors so there is a lot going on in tourism and hospitality. It's really benefitting the whole region and that's reflected in a national chain like Premier Inn committing to Inverness and the Highlands as part of a major investment programme so it's great to see that happen."
Highland Councillor Andrew Jarvie said: "I am always very pleased to see these things come forward to keep economy and employment moving forward."