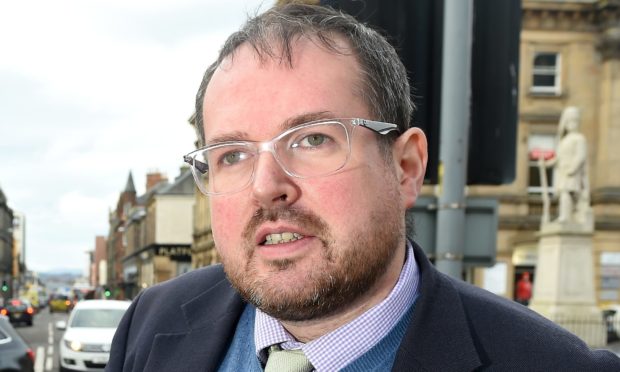 An Inverness councillor has been suspended by the Highland Council SNP group pending a formal inquiry.
Ness-side councillor Ron MacWilliam has a reputation for being outspoken, not least on the council and government's response to the Covid-19 pandemic.
Informing Mr MacWilliam of his suspension SNP group co-leaders Maxine Smith and Ian Cockburn told him: "It is with deep regret that we have had to come to this decision, however this has been building up over a long period of time."
Out of the 20 strong SNP group, 16 voted in favour of the suspension.
Mr MacWilliam said he did not want to comment about long-standing problems or indulge in petty politics when there is so much to be done to cope with the pandemic.
On his Facebook page he posted: "I want to make clear that I remain a member of the Scottish National Party and I look forward to setting the record straight at a disciplinary panel once the pandemic is over.
"I will, however, not sit back and allow politicians of any party, including my own, to act so slowly and evasively without question during the most horrific humanitarian crisis of the past century.
"I will continue my work to build up a community resilience network.
"Today I will be working with our partners at medic-led Med Supply Scotland to appeal for volunteers in a Scotland-wide action to shift unused PPE supplies from industry to our healthcare frontline.
"I will do so without distraction and so will our amazing volunteers."