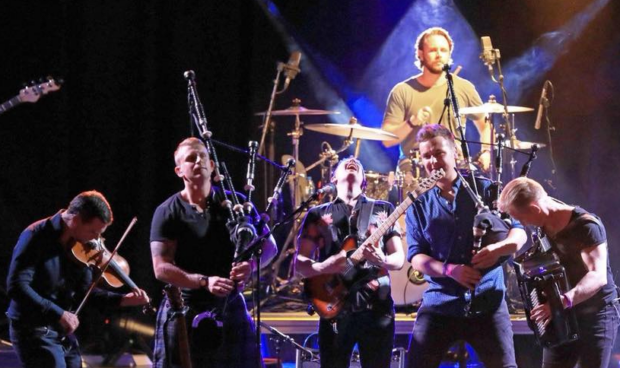 A new charity single and video featuring a range of Scottish traditional musicians has been released in support of NHS workers.
'Everyday Heroes' was written by Martin Gillespie, one of the founders of contemporary Scots band Skerryvore, and is performed by 20 musicians from various locations during the lockdown.
The track will go live at midnight and on the band's social media platforms.
All proceeds will go towards the NHS Charities Covid-19 Urgent Appeal.
The group were joined by other musicians from Tide Lines, Peat and Diesel, Mànran, Skipinnish, Trail West, Tide Lines and Red Hot Chilli Pipers, as well as former Downing Street press secretary Alastair Campbell, who plays the pipes and is the only amateur musician to feature.
Martin Gillespie said he was inspired to write the tune to pay tribute to the hundreds of thousands of NHS staff, volunteers and key workers fighting the Covid-19 outbreak.
He hopes to perform the track live for NHS staff when the pandemic is over.
The track was arranged, mixed and mastered by Scott Wood of Skerryvore and is released on Tyree Records.