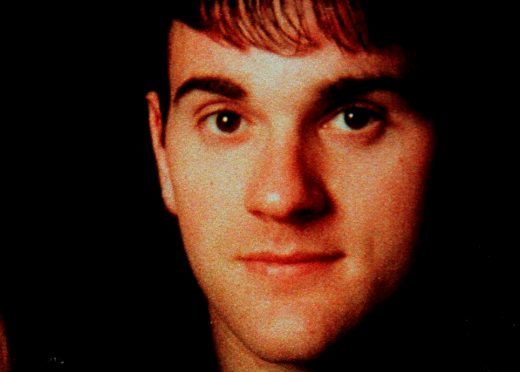 A baroness and former Victims' Commissioner has contacted the family at the centre of one of the north's most controversial deaths.
Kevin McLeod's body was discovered at Wick Harbour in February 1997 after disappearing on a night out, which police declared as an unexplained death.
Subsequent reviews into the case have established authorities failed to act upon a recommendation by the then procurator fiscal to treat the death as murder.
Mr McLeod's family have fought tirelessly for answers with the case currently in the midst of an independent review by Merseyside Police.
Now, the widow of a man who was kicked to death by a gang of youths in 2007 has offered her support and has called for a new law to be introduced to best protect victims and their families.
The support from Baroness Helen Newlove, who held the role as the Victims' Commissioner for the UK Government from December 2012 to June 2019, comes after June McLeod, Kevin's mother, wrote to her after she appeared on television in February.
In her letter, Mrs MacLeod spoke of her admiration of Baroness Newlove's courage to ensure victims' voices are heard and wished to highlight similarities between her husband's murder and the death of her son Kevin.
Garry Newlove was murdered in August 2007 after confronting a group of youths vandalising Baroness Newlove's car in Warrington. He was beaten to the ground and kicked and punched repeatedly, injuries the McLeod's feel are similar to those revealed in a post mortem of Kevin's body.
In her response to Mrs McLeod, Baroness Newlove described the "horrendous journey" the McLeod family have faced, adding: "No mother should have to go through this on top of losing a son."
Baroness Newlove wrote: "I cannot believe that the police did not investigate for murder.
"I truly believe that the time has come for a victims law to protect loved ones and their families, especially on the rights to ensure accountability and responsibility are legally challenged by victims families straight away."
She added that if a murder investigation is called for, the challenges which lie ahead for the McLeod family will be "another emotional rollercoaster".
She encouraged Mrs McLeod to continue to fight to "ensure that your son's life is recognised".
Mrs McLeod thanked Baroness Newlove and Baroness Lawrence, who pledged her support in May 2018, describing them as "two strong, determined woman".
She added: "We now hope and pray that the Merseyside review team will finally establish why police, in 1997, ignored the prosecutor's instruction to investigate Kevin's death as murder, and why this was hidden from the family by the authorities for 20 years."