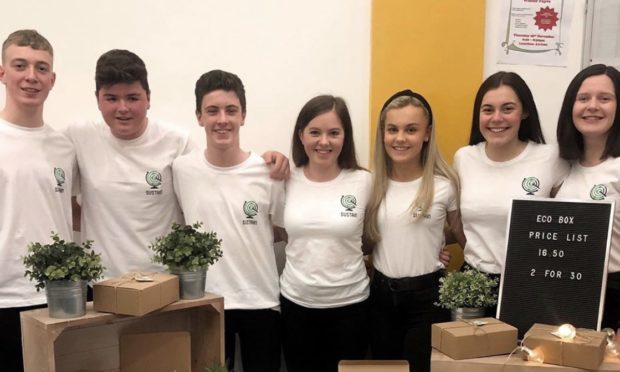 A group of young entrepreneurs will represent the north in the national finals of the Young Enterprise Scotland programme today.
Sustain, from Inverness Royal Academy, won the regional prize with their range of eco-boxes, filled with kitchen and bathroom products to encourage people to live more sustainable lives.
The regional final was due to be held in March in the Ironworks in Inverness, but this year teams submitted an online company report instead.
Linda Thomas, chairwoman of Yes Highland and Moray, said: "Sustain were a unanimous choice for winner with an excellent product based on great market research and a professional and effective approach to running their business."
"We were extremely disappointed not to be able to hold our finals this year and to enjoy seeing the tremendous progress all our teams have made throughout the year.
"But resilience and the ability to adapt to adversity are key skills we instill in all the young people that take part in Young Enterprise and we were delighted that they all submitted impressive final reports despite the unsettling circumstances."
The Young Enterprise Scotland Company Programme for Highland and Moray runs in partnership with local schools to pupils aged 15-19 to experience the challenges of running a business.
The Scottish final is being held online today.
Click here to cast your vote.