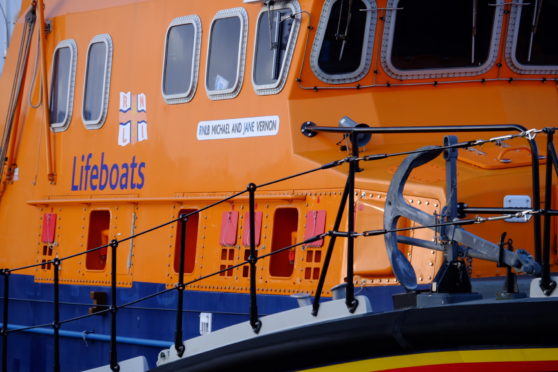 A fishing vessel was escorted into harbour today after it began taking on water in the early hours of the morning off Shetland.
The incident was reported to Shetland Coastguard Operations Centre at 5am.
All five members of the crew remained aboard the vessel as assistance was provided by the coastguard helicopter from Sumburgh and Lerwick lifeboat.
At 10.30am, the vessel was reported to be located just east of Unst.
It is understood the vessel is the Banff-registered trawler Tranquillity.
A coastguard spokesman said: "The fishing boat is being escorted back to Lerwick by the Lerwick lifeboat.
"The vessel began taking on water in the hold in early hours of this morning about 4am.
"Rescue 900 rendered assistance and delivered a pump to help the crew pump out water.
"Lerwick lifeboat is on scene and is providing safety cover to get the vessel back to the harbour.
"The vessel is travelling under its own power."
The vessel and rescue crew arrived at Lerwick Harbour at 2.43pm this afternoon.
Investigations will now take place to establish why the vessel began taking on water before the relevant repairs are carried out.