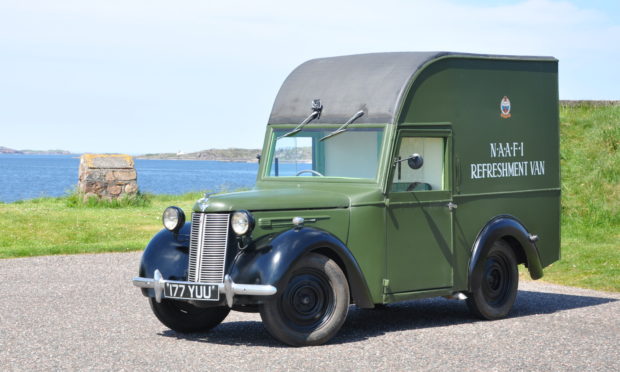 A crowdfunding campaign has been launched to help a north museum take an extremely rare wartime refreshments van on the road.
The Austin 8 NAAFI (Navy, Army and Air Force Institutes) vehicle is believed to be the only one in existence and is the largest item in the Russian Arctic Convoy Museum's collection.
The museum, which is based in Aultbea on the west coast, is now seeking donations to buy a trailer to take the popular exhibit around the region.
The van, which dates from 1939 and is known as Bertie, served refreshments on British airfields during wartime before it was de-mobbed in 1949.
Despite the vehicle being more than 80 years old, it can still be found driving around the surrounding areas of Aultbea, often visiting local care homes and schools to assist in teaching topics relating to the Second World War.
The vehicle has retained many of its original features including its original tea urn, NAAFI crockery and wartime till.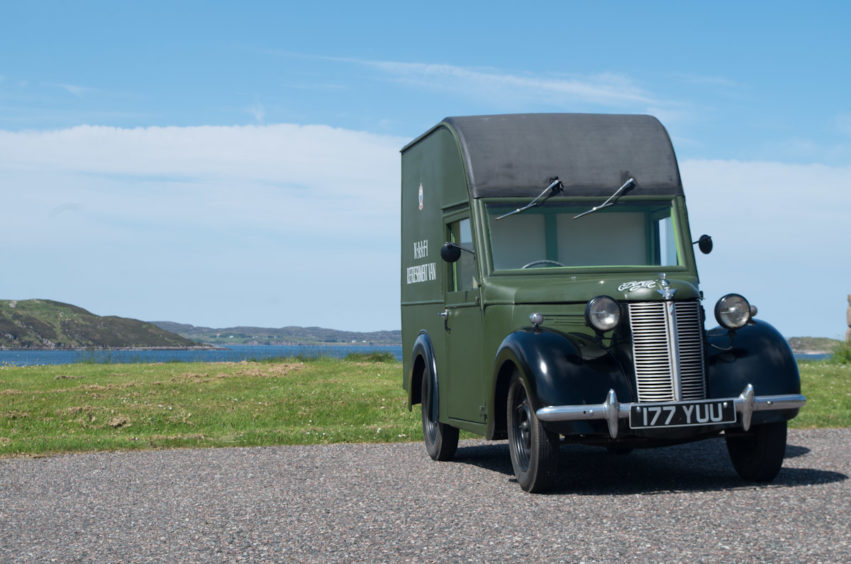 Other items of paraphernalia from wartime, such as newspapers, cigarette packets and tin mugs are kept inside, with gas masks, tin hats and toys relating to the era on show for children.
The rare nature of the vehicle has resulted in many requests from across the UK for Bertie to attend 1940s themed events, however, due to the age of the vehicle, and with it having a top speed of only 35mph, it has not been possible without a trailer.
Now, experts at the museum are fundraising £5,000 to secure a trailer which would allow Bertie to visit new audiences.
Elizabeth Miles, honorary secretary of the museum, said: "We really want to take him about and take him to Lewis, Orkney and all over the Highlands because he is carrying all this gear.
"He is sort of a little ambassador for our museum and he can take little bits and pieces to care homes or primary schools for people to see.
"The trailer will allow us to go anywhere."
More than half the desired target has been reached with the fundraiser closing on July 16 at 5pm.
Incentives are being offered in reward for donations including a rare opportunity to go for a ride in Bertie.
Donations towards funding the trailer purchase can be granted at: communityfund.calor.co.uk/bertie-the-naafi-van-1