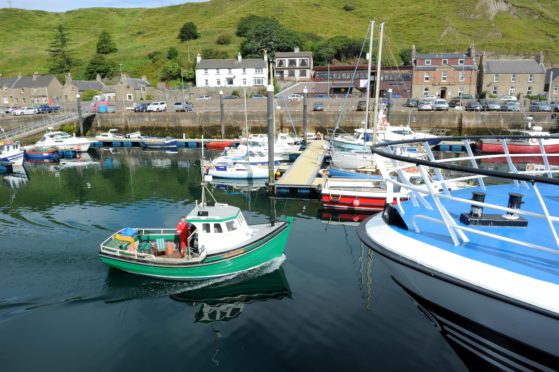 A UK fishing boat has been detained in Scrabster following allegations including non-payment of wages.
The Eder Sands was held on 2 July by surveyors from the Maritime and Coastguard Agency (MCA) after an investigation and inspection carried out in line with the Government Covid-19 guidance.
The MCA said that during the inspection, surveyors found fishing vessel work agreements did not comply with Work in Fishing Convention (WIFC) regulations, the vessel did not have a WIFC certificate and the crew were not properly qualified.
Also, the owners could not provide evidence that the crew had been paid in full and wage receipts were not in accordance with the regulations.
In addition, it was found that although the vessel had 20 crew, it did not have the requisite International Sewage Pollution prevention certificate.
The MCA said the vessel will be released only when it complies with all the requisite regulations including the International Labour Organisation's work in fishing convention (ILO 188)
Abhinav Chaudhary, the Aberdeen-based principal marine surveyor for the MCA said: "This sends a very clear message to the fishing industry. You must comply with the Work in Fishing Convention regulations and there is lots of good guidance available on the MCA website or you can speak to your nearest Marine Office."
Ian Blair, assistant director governance (technical) said: "Whilst the MCA will work with the fishing industry to implement the requirements of ILO188, we will not hesitate to take action when significant failings are identified.  Whilst our surveyors have been working from home during this pandemic, we have still investigated any complaints we have received.
"We cannot stress enough that we will take action when we have concerns about non-compliance and no-one is exempt from that."
The work in fishing convention came into force internationally in 2017. According to the UK Government it entitles all fishermen to written terms and conditions of employment, decent accommodation and food, medical care, regulated working time, repatriation, social protection and health and safety on board.
It also provides minimum standards relating to recruitment and placement and includes a mandatory requirement to have a certificate of medical fitness to work onboard a fishing vessel.
It applies to all fishermen working on fishing vessels of any size, with more prescriptive standards for vessels over 24m in length or operating on longer voyages, three days or more.