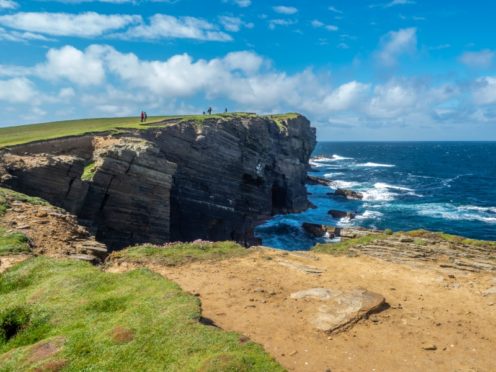 Orkney has the highest rate of patients living with Multiple Sclerosis (MS) over the past decade, a national survey has found.
The findings come following the publication of the Scottish Multiple Sclerosis Register 2020 report.
Between January 2010 and December 2019, Orkney had an incidence rate of 17.51 per 100,000 head of population – the highest anywhere in Scotland.
Tayside ranked in second with an incidence rate of 12.28.
The report's findings have led to calls from Orkney MSP Liam McArthur for further research into the devastating condition.
Mr McArthur said: "It is well documented that Orkney has one of the highest incidence rates of MS globally, but these latest figures highlight the extent to which that is the case.
"While the figures, unfortunately, don't shed any light on why or what might be done to address the situation, they do provide a compelling argument about the importance of further research.
"That is not to say that no progress has been made over the last ten years in tackling the condition in Scotland.  We now see earlier diagnosis, wider support being made available and better treatment for those affected."
Mr McArthur has hailed the sanctioning of the drug Ocrelizumab to treat early primary progressive MS, and has called for similar action to aid sufferers.
He added: "With more such breakthroughs and continued research, hopefully we will see incidence rates in Orkney, and indeed across Scotland, fall over the next decade.
"In the meantime, MS Society Orkney continues to do incredible work to support those who are affected locally.
"I would encourage anyone who is affected by MS to reach out to them and find out how they can benefit from their invaluable services."
The report also revealed that in 2019, the number of new patients with a confirmed diagnosis of MS stood at 535, adding to the total over the nine-year sample period, with 4,814 MS sufferers registered in the past decade.
In 2019, females were also twice as likely to be diagnosed with MS than males.
The average annual incidence of MS in the six most northern NHS boards was greater than the average for the eight southern NHS boards.
NHS Highland ranked third on the list with an incidence rate of 11.80, with NHS Western Isles in fifth at 11.78.
NHS Shetland was the seventh-highest health board at 10.38, with NHS Grampian in eight with an incidence rate of 9.63 people per 100,000.
Researchers have been unable to explain why Orkney has been known to suffer one of the highest incidence rates globally.