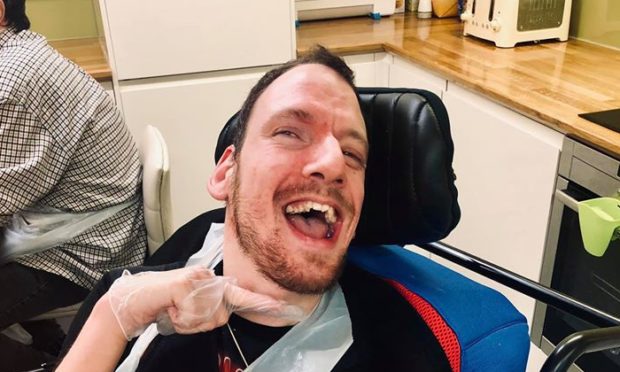 The son of a well-known Highland DJ hopes his own skills on the mic will inspire other disabled people.
Colin Mccooey features in a new campaign by international disability charity Leonard Cheshire which is shining a spotlight on the challenges disabled people face in gaining and developing skills.
Mr Mccooey, the son of Tich Mccooey, who was a well-known DJ on a local radio station for 33 years, lives in the charity's Cheshire House social care service in Inverness.
A campaign film details Colin's love of technology and music and how he combines both to boost his self-confidence.
Through the charity's Go Digital programme, he has developed skills and achieved ambitions of presenting his own radio show and making music.
After being given his first laptop by Cheshire House volunteer, John Macphee, he has used technology to keep in touch with his parents and friends during lockdown, keep in contact with an overseas pen pal and organise his shopping independently.
He also streams his DJ sets live on YouTube and through various internet radio stations.
Mr Mccooey said: "DJing and music are therapy for me when I'm stressed – it makes me calm down. Technology has made me more determined to continue entertaining people with my music and more driven to keep producing it.
"My dad was a DJ on the local Inverness radio station for 33 years, he's who got me started in technology and music.
"It's not just a job for me; it's to show people that even though you're disabled, no matter what you or what a person says, a disabled person can do things. I hope my videos and live shows can inspire other disabled people to do the same."
The charity says that without access to digital technology, many disabled people will face increasing social isolation and loneliness.
To view his videos, visit https://www.youtube.com/watch?v=bgesvVxSypc