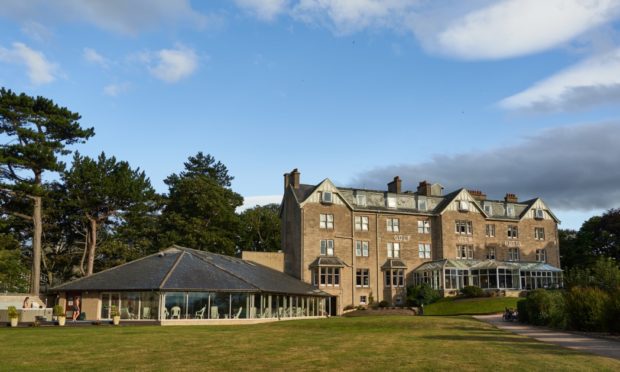 A leading hotel group is giving over all its rooms to NHS key workers this weekend to thank them for their efforts during the pandemic.
More than 380 health workers and their families from across Scotland will stay at the Crerar Hotel Group's seven hotels from Friday to Sunday.
The NHS staff were chosen following a public nomination process for the Scottish Hospitality for NHS Heroes initiative which is costing the hotel group around £250,000.
It will mean more than 800 guests, totalling over 2,000 overnight stays across the Crerar hotels in Inveraray, Nairn, Inverurie, Oban, Craignure, Royal Deeside and Glencoe.
Crerar Hotels chief executive Chris Wayne-Wills said: "All seven of our venues, from Nairn to Oban, will be throwing open their doors in honour of the incredible key workers, who were putting themselves on the front line, day in and day out.
"We started planning 'The Scottish Hospitality for NHS Heroes Weekend' back in April when we decided we had to do something to say thank you to all of the incredible NHS staff and care workers. Each of the heroes was selected following a public nomination process and will now be joining us for a complimentary weekend away where they can really let their hair down.
"I and all of the Crerar Hotels staff are looking forward to meeting many of these courageous workers face to face."