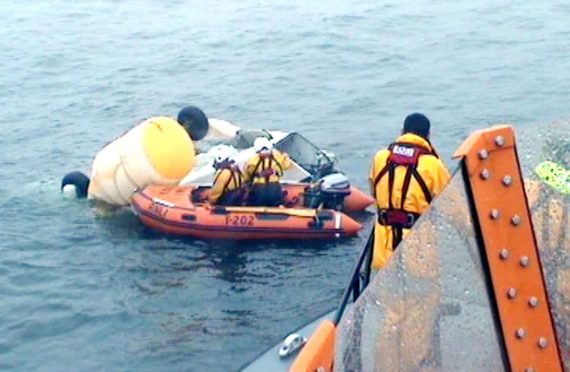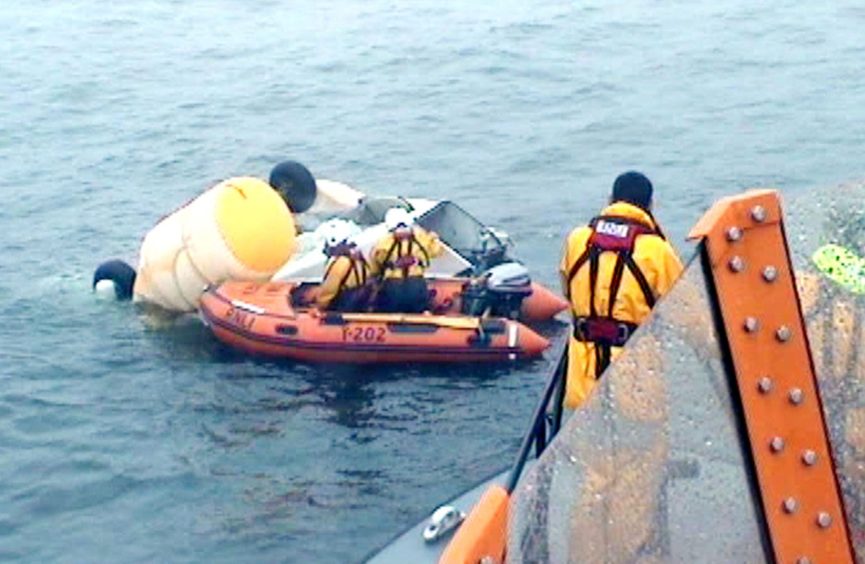 A survivor of the Shetland Super Puma crash revealed they still suffer from crippling nightmares seven years after the tragedy.
Former offshore scaffolder Paul Sharp, 55, said the accident had taken a severe toll on his mental health.
He told the inquiry on Tuesday he believed he was going to die and, amidst the unfolding horror and fight for life could barely tell what was reality.
Mr Sharp recounted his memories of the moments before the helicopter plunged into the sea, killing four of his fellow passengers.
"I remember we broke cloud cover and heard certain noises, then started going down pretty fast," he said.
"It was like a film. All I could see was water on the left and sky on the right, then we just hit water.
"I remember someone screaming. There was sheer impact on hitting water. The water came in so quickly."
Mr Sharp managed to escape and reach the surface, but added: "You just think you are going to die. I was hallucinating."
He told sheriff principal Derek Pyle: "I still have nightmares. I still suffer from depression, post-traumatic stress disorder, anxiety."
Mark Martin, 51, who was an offshore construction supervisor at the time of the accident, said he believed the survival training he'd received had saved his life.
But he cautioned that he believes the survival training in the offshore industry has deteriorated over the years and was no longer so stringent, expressing concerns others now may not be so well prepared.
Mr Martin said the rigorous training provided by Robert Gordon University team in Aberdeen in the 1980s had been "excellent".
"The Robert Gordon [training] got me to the surface," he told the inquiry.
"Their training was more realistic, rather than the modern day ways which are easy exercises with a day in the pool."
Talking of the day of the tragedy, Mr Martin recalled seeing fellow passengers Duncan Munro and Sarah Darnley on the flight.
Once the helicopter entered the water he said he could still see them, but they were "not moving".