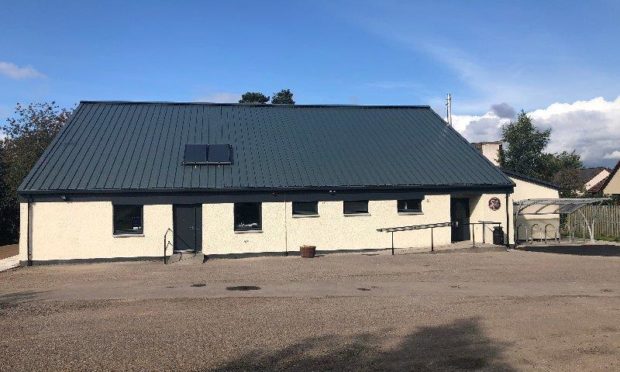 A Black Isle community group has invested £100,000 to protect the future of a rural village hall.
Findon Hall in Culbokie was built in the 1970s and has become the "beating heart" of the village.
However, over time, the condition of the property has deteriorated, leaving it in urgent need of repair.
Officials on the Findon Hall management committee have now invested around £100,000 towards significant improvements to help safeguard it for generations to come.
IBI Joiners began the extensive programme of works in June, following delays due to the pandemic.
The roof has been replaced and the outside has been repainted, while a small extension has been added to the building to accommodate a disabled toilet.
With work now complete, treasurer Barbara Gray spoke of the importance of the hall within the rural community she has called home for the past 27 years.
She said: "The hall was built in the 1970s and we knew that the roof was basically crumbing. The old tiles were porous and we had a couple of instances of leaks.
"The window sills were all rotten and you could see the steel pins through the enforced concrete so it was really desperately needing done.
"We had been fundraising as a village since 2018 through various things such as ceilidhs, quizzes and our Hogmanay Hooley – and there is a local panto group that has made great contributions.
"The hall is very much at the heart of the community in Culbokie."