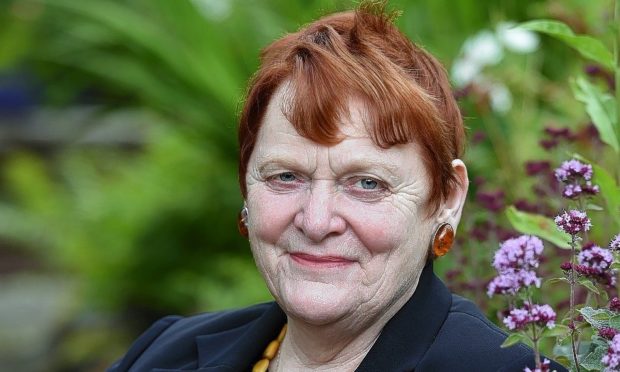 A vision for new and more modern libraries for the Highlands has been put forward by councillors
A new report by the Carnegie UK Trust details the value of libraries during lockdown and it has inspired council leader Margaret Davidson to suggest the creation of a modern 'blended' library in Inverness.
She believes it could be a good fit for the transformation of city areas like Upper Bridge Street and the Town House car park.
While on a trip to visit relations in New Zealand, Mrs Davidson said she'd been taken  to see the new five storey library in Christchurch, built following a 2011 earthquake.
She said: "I was astonished and started to realise what a library is capable of.
"It was a mixture of traditional library and hi-tech digital areas, with studios and study areas.
"And it was full of people. It had a café, the place was buzzing and the children's section was heaving.
"If we get the opportunity in phase two or three of the castle transformation project, we should really be thinking about a 21st century library for the Highlands.
"There is the small obstacle of money to overcome, but first of all you have to have a vision for everyone to get behind."
The Carnegie report, by Dr Jenny Peachey, describes the positive impact on those who engaged with libraries during lockdown.
She says the transferable skills of the staff enabled them to them to support communities.
Adaptability and innovation were key, with some using 3D printers to make PPE for local NHS and care home staff and working with local groups to deliver new services.
Dr Peachey says digital deficiencies in the service prevented staff from delivering more, as did the restrictive attitudes of local authorities.
"The impact of these various barriers meant that public library services were unable to act as a service of first resort in the way they did before lockdown: a safety net for communities, the lonely or isolated, and 'borderline' or 'hidden' people," she said.
"In some cases , it also meant that staff were unable to draw on their valuable skill set to support communities and local authorities in the most effective way."
Mrs Davidson said it was time libraries became a fully blended service, online as well as physical.
"Libraries have been really influential during the pandemic," she said.
"Lots more people have become digitally enabled and we should make the best of that.
"Let us think about how we can involve people more, especially if they're housebound, and how we move into the future.
"I can't help but believe that a man with as much vision and wish to do well for society as Carnegie would get behind us as we move into the future and make something fit for purpose."
In a motion to be before full council next week, she and Caithness councillor Raymond Bremner will call for a cross-party meeting on the matter.
High Life Highland (HLH) operates 40 public libraries, 22 school libraries and eight mobile units across the Highlands.
Its chairman, Ian Ross, said: "HLH very much looks forward to having the opportunity to work with colleagues in the council to consider ways in which this very important service can be protected and enhanced across many towns and villages throughout the region."