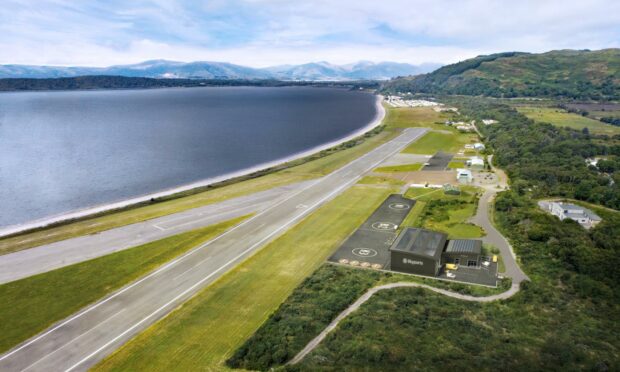 Plans for a drones hub to service Scotland's islands with unmanned flights have been revealed for the first time.
The centre at Oban Airport will be a high-tech base for electrically-powered drones- transporting medicines, biological samples and cargo to and from the mainland.
It will operate beside a newly-built training facility.
The centre is being built with a £170,000 investment from the UK Government's community renewal fund.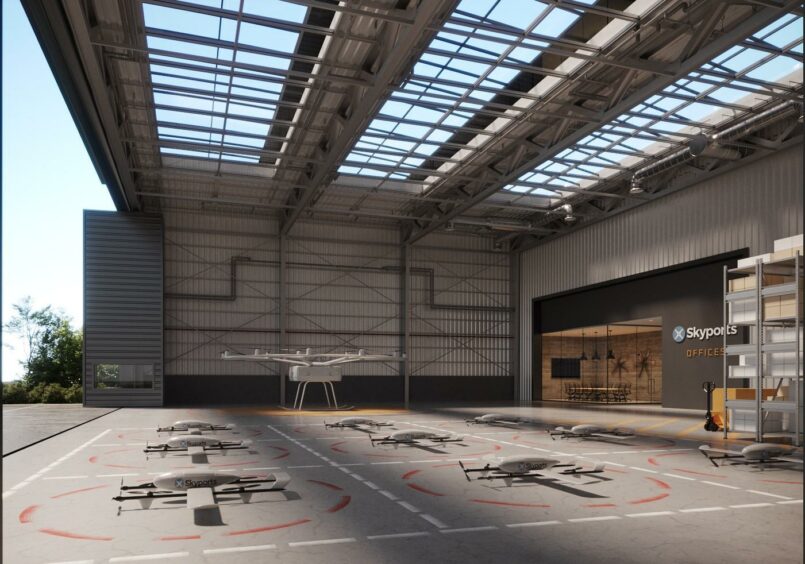 The cash forms part of the £1.7 billion investment in levelling up projects in Scotland.
The UK Government say it will bring jobs and investment to the area.
'The potential of this project is hugely exciting'
Argyll and Bute Council is working in partnership with Skyports, the leading drone-landing infrastructure design and delivery company, to develop plans.
The hub will build on a Skyports initiative which used drones to fly thousands of medical materials, weighing up to 6kg each, between NHS facilities on the islands over a three-month period last year, saving over 12,000 hours waiting time.
Royal Mail is also interested in UAVs as part of their service delivery and have undertaken trials with Skyports from Oban out to Mull.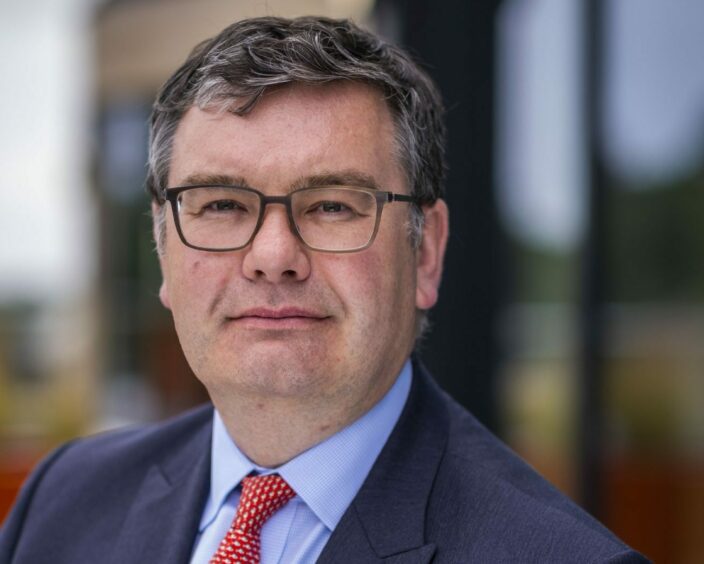 Another application being explored is the use of drones to inspect and maintain offshore wind farms.
Scotland Office minister Iain Stewart said: "The potential of this innovative project is hugely exciting.
"Drones are playing an increasingly important role in everyday life, no more so than in Argyll and Bute where pioneering drone usage is taking place.
"I look forward to this progressing and welcome the economic, well-being and societal benefits it will bring to people in the area."
Could drones revolutionise how supplies are delivered in rural areas?
Skyports say their drones project in 2021 saved the NHS more than 12,000 hours of waiting from their supply chain.
Alongside the flight trials, the company has been working with Oban Airport to see how permanent drone operations could support employment and investment in the area.
Alex Brown, Skyports' director of drone services, said: "We're incredibly excited about this project and look forward to working closely with Argyll and Bute Council and the Argyll and Bute Health and Social Care Partnership to make Argyll and Bute the leading region in the UK for advanced air mobility."
The potential of this innovative project is hugely exciting."

Scotland Office minister Iain Stewart
The plans also include working with the Oban-based Scottish Association for Marine Science (SAMS), one of Europe's leading marine science research organisations with skills in UAV technology.
The hub will work in tandem with SAMS and Skyports' proposal for Europe's first all-weather drone-training academy.
The national indoor test facility for UAV will have the capability for aircraft testing, pilot testing, pilot and flight crew training.