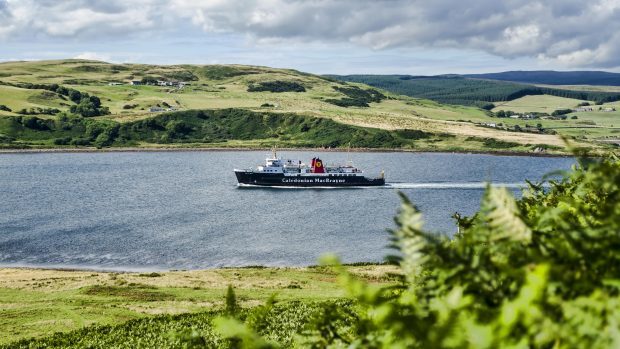 Communities on the remote Argyll peninsula of Kintyre have welcomed the return of a ferry link to North Ayrshire.
The CalMac service resumes its summer operations today, after a successful campaign to make the service permanent, following a three-year pilot service.
During the trial period more than 30,000 used the link, which provides an alternative to the four-hour drive between Campbeltown and Glasgow.
Community, tourism and business leaders lobbied the Scottish Government to continue the service on a permanent basis.
The link is seasonal and will be operated during the summer months, with sailings from the end of April to the end of September and a link connecting to the Isle of Arran on a Saturday.
The service will provide three sailings in each direction each week, on Thursday, Friday, Saturday and Sunday.
Councillor John Armour, who galvanised community support to make the link permanent, said: "When we last waved the ferry off from Campbeltown – with pipers, crowds and spontaneous applause – it was with deep concern that we may not see it return. I'm delighted to say that thanks to a concerted effort by communities right across Kintyre and Argyll, we will, once again, welcome back this important link.
"Not only will this boost tourism and local businesses, but we are opening up yet another way for visitors to access one of Scotland's most beautiful locations. The potential is there and with a permanent ferry service, we have the opportunity to unlock incredible opportunities.
"In the last three years, the link has brought an additional £1.2million in business for the local community, which means more jobs and investment across Kintyre."