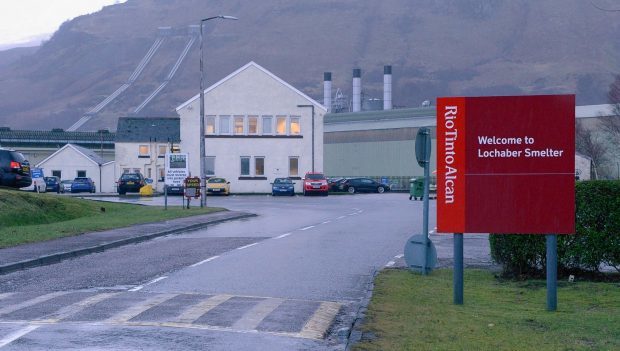 A Highland councillor has described the timing of a visit by a Rio Tinto working group from Lochaber to a closed smelter site in Wales as "somewhat peculiar".
And he said it could send out the wrong messages at a time when the Fort William smelter is under threat of closure.
Members of a joint working group – set up after it was announced the mining giant could close its Lochaber base – were last week taken to see development on the former smelter site in Anglesey.
The company and the working group said it was in no way linked to the strategic review of all it assets in Lochaber.
But Councillor Andrew Baxter, Fort William and Ardnamurchan, yesterday (Wednesday) said: "I want to try to keep an open mind on the reasons for the visit, but I think people wonder whether it sent out the right message to the local community in terms of the long-term future of the site.
"I hope it was genuinely to look at wider use of Rio Tinto land around the smelter, but the timing does seem somewhat peculiar when the future of our smelter is still so uncertain."
When the review was announced in January, Rio Tinto bosses said they were considering "all options" for the plant, which employs about 150 people directly, as well 400 workers in supply chains – sparking fears it could close.
And the trip to Wales was seen as the strongest hint yet that those concerns could be correct.
The joint working group yesterday issued a statement saying the visit to Anglesey on May 26 and 27 had provided many ideas that members would consider further – particularly related to tourism and business development.
It said: "The working group is not involved in the strategic review.
"No decisions have been taken regarding the Lochaber site and the group is simply looking at how to make best use of the Rio Tinto assets around the Lochaber smelter in a way that can work alongside established operations."
The working group consists of Lochaber smelter manager Brian King and representatives of, Highland Council, Lochaber Chamber of Commerce, the SCDI and HIE.
Highland Council's Lochaber area leader Councillor Thomas MacLennan said: "This was a very informative and useful visit.
"I am reassured by Rio Tinto's positive community engagement."
And Lochaber Chamber of Commerce chief executive Lesley Benfield said: "It was encouraging to see how Rio Tinto has supported local business development in Anglesey and we hope to bring back the lessons to Lochaber from the examples we saw."