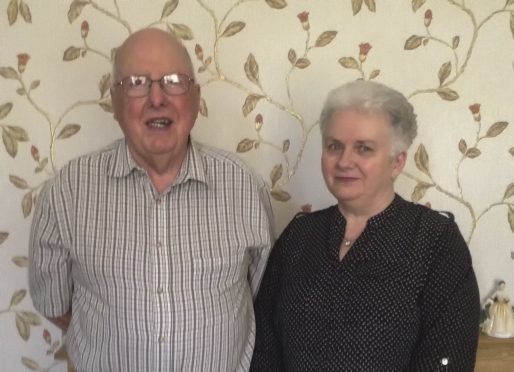 A Skye couple who have helped to raise more than £900,000 for Cancer Research UK have been awarded the British Empire Medal for their services to the charity on the island.
Alastair Nicolson, 74, and his wife Helen, 63, of Portree, have supported the charity's work for more than 30 years.
The couple first started fundraising in 1986 by doing door-to-door collections with a couple of tin cans.
Their activities quickly grew from rattling collecting tins to a year-round series of major events.
Over the years, they have worked tirelessly to raise funds that have enabled Skye to present Cancer Research Scotland with a significant sum each year.
And they have now helped to raise more than £900,000 from an island with a population of just 10,000.
The couple yesterday issued a joint statement which said: "We accept this award as a tribute to a succession of extremely hard-working committee members and the generosity and loyal support of countless individuals and businesses throughout Skye and Raasay over the past 30 years.
"During that time, the area has contributed over £900,000 towards the work of Cancer Research.
"On a personal level, it has been a challenging but most enjoyable experience for both of us.
"The tremendous strides being achieved in the diagnosis and treatment of cancer are a source of encouragement and inspiration to all involved."
Mr and Mrs Nicolson's lives revolve around planning, organising and being personally involved in fundraising for this worthwhile cause.
The events they have taken the lead in organising have grown to become "must attend" events in the community.
And their drive, commitment and unstinting enthusiasm has inspired a large number of the Skye population to support Cancer Research.
Throughout the year, they travel the length and breadth of the island collecting donations from local businesses for the events.
The amount they help to raise continues to increase every year.