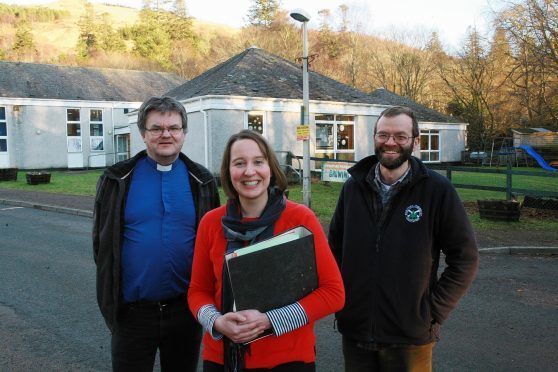 A group of Lochaber residents is forging ahead with plans for the first community-built school in Scotland after the project was approved by Highland Council.
People living in Strontian, on the Ardnamurchan peninsula, decided to build their own school after being told the local authority could not afford to replace the village's dilapidated 36-pupil, two-classroom primary.
They set up a community benefit society, called Strontian Community School Building Limited, to take the £700,000 project forward with help from the Highland Small Communities Housing Trust.
Last month, their plans won the approval of the council's education, children and adult services committee and the full council has now approved the committee's recommendation that the community should be allowed to build the new school on a site next to Ardnamurchan High School.
Chairman of the community benefit society's board of directors, the Rev Donald McCorkindale, explained that the society would own the building, which would be leased to Highland Council.
He said: "The new school will be built on the footprint of four affordable houses, making for easy conversion in the future and ensuring a legacy for the community, should the council give up the lease in the future.
"Land purchase and bank loan arrangements are agreed in principle and we are looking forward to future phases of the project."
Mr McCorkindale added that the board was now working with Community Shares Scotland towards launching a community share offer – hopefully next month to raise the balance of the funding required.
Locals are hoping to have the new school up and running by October next year
When the project was discussed by the education committee, its chairman Councillor Drew Millar said: "The community of Strontian have come forward with very innovative proposals, which are highly commendable, that could allow them to own their school.
"It would be a community asset that is leased back to the council.
"There's been a huge amount of work done so far on this proposal by council officers with the community and local members."