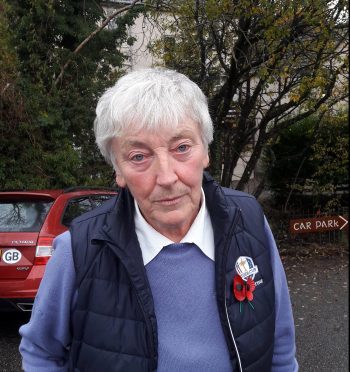 A home owner is considering legal action after a council blunder left her "just about able to pass a cup of sugar" to a property being built next to her house.
Ann Colthart of Connel, by Oban, says her privacy has been destroyed, and called for the new building to be demolished.
Argyll and Bute Council apologised after Plots 3 and 4 at 12 St Oran's Place were built 29ft (9.35 metres) away from Duriehill, Ms Colthart's home.
When the council granted planning permission to MacLeod Construction for the social housing, they failed to take account of an extension to Duriehill, which has become Ms Colthart's front room.
The extension was not recorded on the ordnance survey map used by the developer and the council did not make a site visit before granting planning permission for the new houses.
Guidelines in the council's own development plan state the houses should be 39ft (12 metres) apart.
Works were halted in May. Council planners apologised for the mistake and asked the developer to submit an application for a series of mitigation measures designed to create more privacy.
These include alterations to the window layout of the new properties and the addition of a wall and hedging.
The changes were considered at a planning hearing in Connel Village Hall yesterday.
But Ms Colthart, backed by 48 official objectors including MSP Mike Russell, four councillors and Connel Community Council, called for the application to be refused.
She said the proposals didn't alter the fact that plot 4 is too close to her home.
Members of the planning committee voted five to four that the changes be granted planning permission as a minor departure to policy.
Ms Colthart said she is considering her options, including taking her case to the ombudsman or the court of session.
She said: "I am naturally very disappointed but the hearing gave us the opportunity we wanted to put our case which I think was strong and reflected the feelings of the community in Connel. We have right on our side."
Kenny MacLeod of MacLeod Construction said: "I am only trying to do what is best for us all and the keep the neighbours happy.
"There is a big demand for these houses, lots of families want to move in to them."
Councillor David Kinniburgh, chairman of the planning commitee, said: "There have been shortcomings, that has been accepted.
"If the property was 2.7 metres (8.10ft) further over would it make a vast difference? Given the measures that have been put in place to mitigate what happened, I don't believe it makes that much of a difference."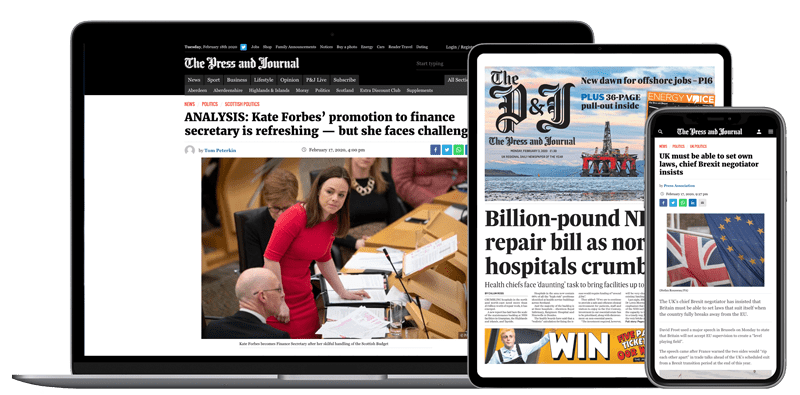 Help support quality local journalism … become a digital subscriber to The Press and Journal
For as little as £5.99 a month you can access all of our content, including Premium articles.
Subscribe