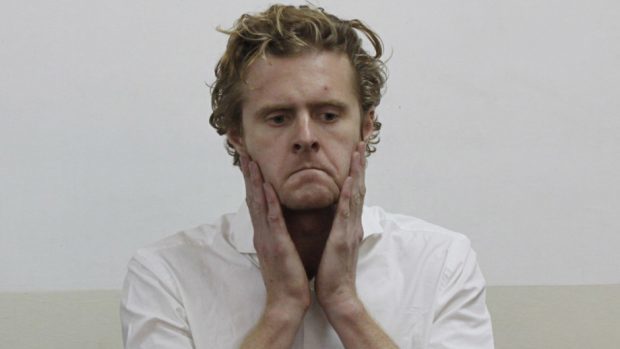 The court ordeal of an aristocrat with Highland links who was charged with trafficking cocaine in Kenya could be brought to an end this week.
The case against Jack Marrian, son of Lady Emma Campbell of Cawdor Castle, could be dropped after it emerged Kenyan police have written to the country's prosecution service calling for it to be withdrawn.
Mr Marrian was charged with drug offences after cocaine worth £4.5million was found stashed in a shipment of sugar belonging to his company Mshale Commodities.
The drugs, weighing almost 100kg, are believed to have been hidden by criminal gangs in Brazil before being loaded onto the MSC Positano.
The vessel later docked in Valencia before going on to Africa with the drugs still on board.
Mr Marrian and his company's clearing agent Roy Mwanthi were arrested and charged with after the drugs were discovered by police when the ship docked in Mombasa.
Mr Marrian, 31, has received support during the criminal proceedings against him from American Drug Enforcement Administration officers in Nairobi who believe he was unaware of the drugs.
Now Kenyan police have written to the courts asking from the case to be withdrawn pending "further intelligence" from Brazil and Valencia.
It has been reported that there is unlikely to be any further proceedings brought against Mr Marrian.
Mr Marrian told a Sunday newspaper: "This is the first positive news I've heard during my whole ordeal.
"It fills me with joy to think of sharing this with my family in the lead-up to Christmas.
"If this injustice had continued, I stood to lose my freedom for the rest of my life, and my family would have been destroyed."
Mr Marrian is the son of Lady Emma and artist David Marrian.
He is the grandson of the 6th Earl of Cawdor Hugh Campbell.
The castle, between Nairn and Inverness, is currently run by the 6th Earl's widow Lady Angelika as a tourist attraction.