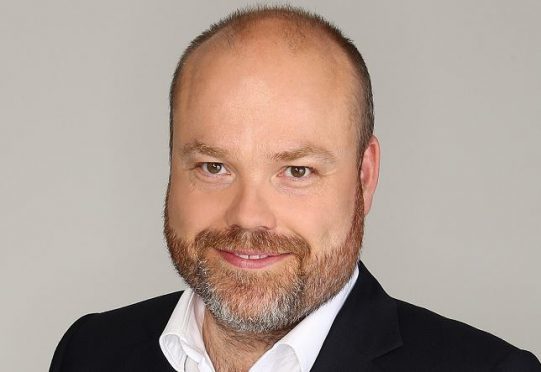 A Danish billionaire who owns a string of estates in the north is now trying to cash-in on the success of a drive that is Scotland's answer to America's Route 66.
Anders Povlsen, who inherited a highly lucrative fashion empire, is creating a £1million-plus guest house at Tongue in Sutherland.
His firm Wildland Ltd has bought the former manse Lundies – which had been on the market for £550,000 – and is applying for planning permission to turn it into a seven bedroom guest house with apartments in the steadings.
Mr Povlsen's company has also bought a former guest house, Rhian Cottage, in the remote village and is converting it into a home for one of its gamekeepers at a combined purchase and renovation cost of £350,000.
The move emerged in the same week that it was revealed that the billionaire was launching legal action against the Scottish Government over its approval of the Creag Riabhach windfarm on the Altnaharra estate, owned by Jim Gray, the founder of the Gray & Adams transport company in Fraserburgh.
Thomas MacDonell, director of conservation for Wildland Ltd, said the purchase of the old manse was an attempt to help provide more accommodation for travellers on the North Coast 500 road drive (NC500).
The NC500 only launched last year but has already been hailed as one of the greatest drives in the world.
Mr MacDonell said: "We will be making a planning application with Highland Council to turn it into a guest house.
"We are aiming at the middle market and believe there is an under provision in that part of the world for accommodation for people on the NC500.
"We see tourism as the economic driver for the area – it is in our interest to support that. It helps everyone. The properties were on the market.
"They are beautiful old buildings that need a bit of sympathetic care. The guest house will have seven rooms and is principally aimed at those people on the NC500."
Mr Povlsen also recently gave a £200,000 "gift" to help restore one of the most iconic ruins in the area.
Castle Varrich overlooks both the Kyle of Tongue and the nearby village.
The ancient seat of the chief of the Clan Mackay was at Castle Varrich and the Mackays may have built their castle on top of an existing old Norse fort.
The weather has taken its toll on the building, whose precise origins and age are unknown, and is on the Ben Loyal estate owned by Mr Povlsen.
Mr Povlsen is personally paying £200,000 of the restoration bill, with Historic Scotland contributing the remaining £70,000.