This is the dramatic moment a couple were saved by a rescue team after spending a "brutal" night stranded on a freezing mountain.
Robert and Cathy Elmer, from Leicestershire, were reported missing on Sunday night when they failed to return from a New Year's Day walk with their collie dog.
They sheltered with their dog in survival bags in whiteout conditions before being found by mountain rescuers.
Cairngorm Mountain Rescue Team started searching on Sunday night but could find no trace of the couple.
The search resumed on Monday morning, with Police Scotland, the Royal Air Force Mountain Rescue Team, Braemar Mountain Rescue Team and the Coastguard helicopter all involved.
They were found with their dog at around 12pm and were walked to safety.
Mr Elmer told BBC Scotland: "The snow was at times up to our waists.
"We eventually got out on to the plateau with the intention of trying to find the summit of Cairngorm, then my headlamp gave up so we decided we couldn't go on any further.
"We didn't know really where we were going. You couldn't see your hand in front of your face, so we decided to get the survival bags out."
Speaking to STV News, he added: "It was white-out with a wind – I don't think you can know until you experience it. The mountains can be dangerous.
"We're so grateful to the mountain rescue. It was such a relief to see them."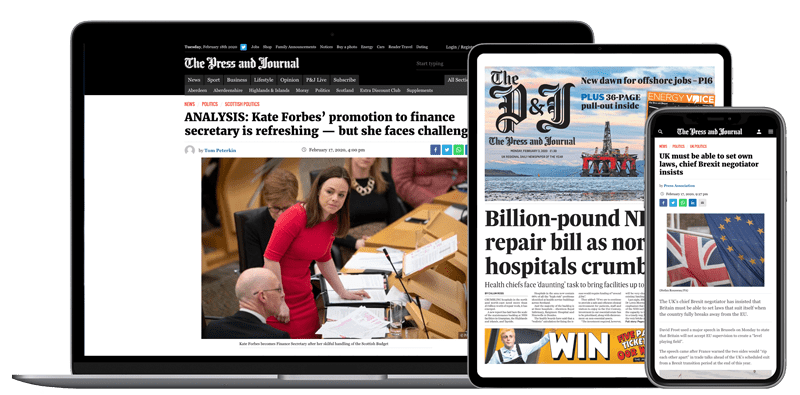 Help support quality local journalism … become a digital subscriber to The Press and Journal
For as little as £5.99 a month you can access all of our content, including Premium articles.
Subscribe