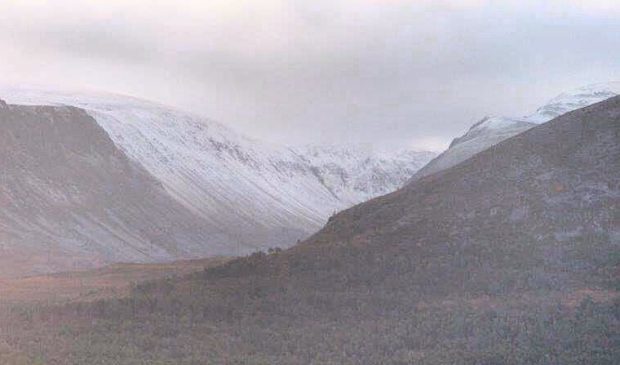 A formal partnership agreement has been signed between the north's higher education institution and the Cairngorms National Park Authority.
The agreement between the University of the Highlands and Islands (UHI) and the park authority aims to benefit communities and businesses in the park area.
Both organisations already have a track record of collaboration and are now seeking to formalise and expand this relationship through a memorandum of understanding.
The national park covers large parts of the Highlands, Moray, Aberdeenshire and Perthshire.
Professor Clive Mulholland, UHI principal and vice-chancellor, and park authority chief executive, Grant Moir, signed the document in Inverness late last week.
It highlights key areas the park and university will collaborate on, including land use, visitor experience and community and economic development.
Professor Mullholland said: "We are excited to be formalising and extending our relationship with the Cairngorms National Park Authority.
"The National Park has an international reputation as a tourist destination and for its nature conservation and there are many links between our aims, specialisms and challenges.
"We look forward to working together to maximise the opportunities for those living, working and visiting the National Park and the Highlands and Islands region."
Mr Moir said: "There are already numerous connections between the Cairngorms National Park and the University of the Highlands and Islands and we are delighted to be strengthening our relationship in this way.
"Many areas of the university's research are directly relevant to management challenges here in the Cairngorms and, in turn, the National Park provides a fantastic learning resource for students at the university.
"There are many areas where we can work together, ranging from forestry, land use and conservation, to rural health and physical activity. We look forward to developing further opportunities which will enable communities and businesses in the National Park to benefit from this collaboration."