A Highland business leader has said clarity over the future governance of the region's development agency should allow focus to switch to strengthening the north economy.
The Scottish Government confirmed this week that Highlands and Islands Enterprise (HIE) will keep its own board after months of uncertainty.
The panel will remain in place, alongside the creation of a new national oversight board which will work with development agencies across the country.
Fraser Grieve, regional director for the Scottish Council for Development and Industry (SCDI), said the focus should switch to economic growth.
He said: "SCDI welcomes the announcement that HIE's board and its functions, along with those of the other enterprise and skills agencies, will remain unchanged.
"Following this decision, the focus should now be firmly on taking forward the work of the review on how to increase productivity, innovation and internationalisation across Scotland.
"Over the past 50 years HIE, and its predecessor HIDB, have played a key role in supporting business and industry growth, strengthening communities with the aim that none are left behind and reversing the depopulation trend of many parts of the region.
"In a fast-changing economy, building on its successful approach is the right way for this region to enable more of our businesses and communities to grow and prosper and attract more young people to live and work in all parts of the region. SCDI also strongly supports the proposed introduction of this approach in the south of Scotland."
Scottish Government Economy Secretary Keith Brown revealed his decision in parliament on Thursday.
He insisted that "nothing is changing" for HIE – and the agency could end up with more powers as a result of the shake-up.
The government had initially proposed removing HIE's board entirely and replacing it with a national panel.
However, critics such as Shetland MSP Tavish Scott said they still have doubts about the plans, accusing the government of retaining HIE in "name but not in function".
Meanwhile, HIE yesterday confirmed a new six-month pilot to support eight social enterprises, in a tie-up with the Bank of Scotland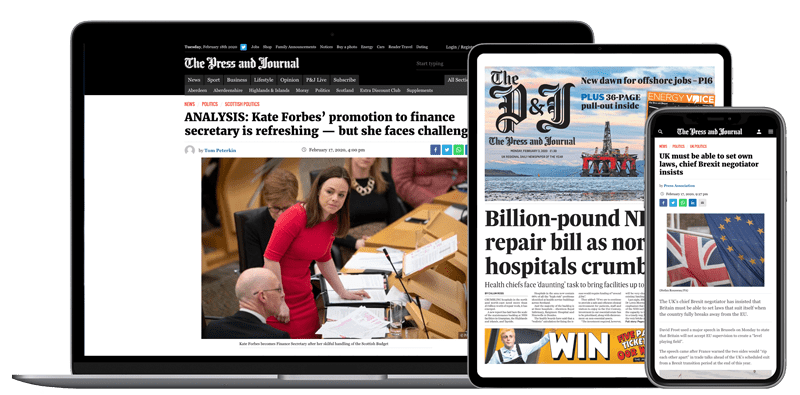 Help support quality local journalism … become a digital subscriber to The Press and Journal
For as little as £5.99 a month you can access all of our content, including Premium articles.
Subscribe