Education bosses have been forced to close a Highland school to deal with a flea infestation.
The invasion will mean a longer bank holiday break for Alness Academy pupils this weekend.
The school is closed today to allow contractors a four-day sweep to tackle the problem.
The closure decision was taken by senior school staff who issued letters and texts to parents.
But some parents complained they had not been properly informed.
While the infestation was described as "mild," all floors of the complex will be sprayed.
Academy rector Laura Gordon said the extended closure would allow the work to be undertaken "with minimum disruption to the pupils' schooling."
The academy was scheduled to close on Monday for the bank holiday.
Several local councillors questioned the timing of the decision, asking why the school had not been closed sooner if staff were aware of a potentially extensive problem before Thursday.
A council spokeswoman said: "We're trying to keep the closure to the absolute minimum required to avoid disruption to pupils."
The Press and Journal understands that few at the council's Inverness headquarters were aware of the closure decision including senior education officials.
And several parents collecting their youngsters yesterday said they were unaware of the infestation.
Sarah Fraser, a former pupil herself and whose son Cole is in second year, said: "I got a text saying the school would be closed on Friday but it didn't say why."
Learning about the flea infestation, she said: "It doesn't surprise me."
Fifth-year pupil Jamie MacRae, 16, got the school letter yesterday.
He said: "You go about your day and you're careful all the time. You're itchy and thinking about it all the time. They said that they may have got it confined to one particular room but we're not sure. Nowhere was cordoned off. But they said it was a 'mild infestation' so we don't think it's too major."
His mother Coreen said: "I didn't know until today that the school would be shut tomorrow.
"For a lot of people who possibly have younger kids than mine who have to make other arrangements for them the lack of communication really isn't helpful.
"I'm sure they'll investigate how the school became infested because that's a concern. If it's been infested once it's all very well cleaning them out but you need to know how they got there in the first place."
Although the academy is closed today, college link courses will operate. A notice on the school's website states that pupils can catch the college bus in the school car park at the normal time.
Alness Academy currently has 420 pupils.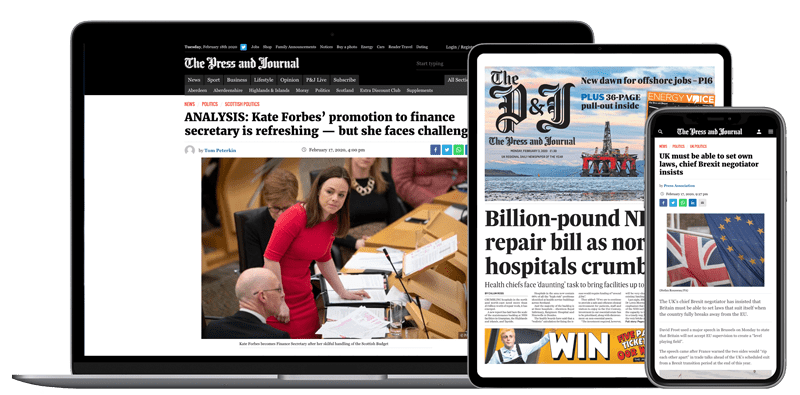 Help support quality local journalism … become a digital subscriber to The Press and Journal
For as little as £5.99 a month you can access all of our content, including Premium articles.
Subscribe