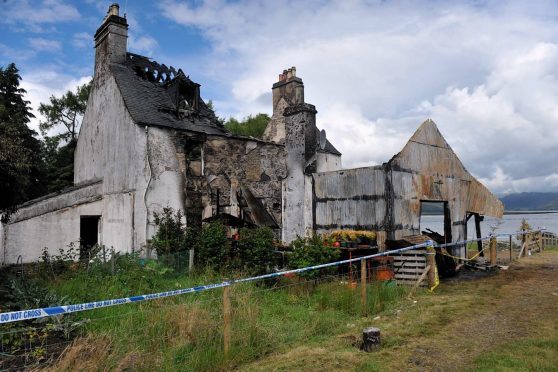 Plans have been revealed to rebuild a historic Highland home destroyed by fire.
Ardintoul House at Dornie, near Kyle, will be demolished and rebuilt if the planning application before Highland Council is successful.
Situated on the south shore of Loch Alsh, the formerly white-washed house was destroyed by a fierce blaze in 2012.
The house, which was a holiday home at the time of the fire, was left a blackened shell.
It was not occupied at the time and no one was hurt. The roof collapsed and the floors inside the building also caved in.
It was built in the 1700s for the MacRae family at about the time of the destruction of their nearby hereditary stronghold Eilean Donan Castle.
Now applicant Ewan Kerr wants to restore the home to its former glory.
The current ruin will be replaced with a one-and-a-half storey detached house with double garage.
Originally the home was built over four storeys with later additions including a timber frame to the front.
The timber at the front was completely destroyed and the remaining stone is damaged beyond economic repair.
It is intended to demolish the remains of the existing two storey house to ground level, retaining and building over the basement.
The design statement says: "The proposed house will sit in approximately the same position, with roughly the same size and massing as the existing house with a slightly lower overall ridge height.
"The house comprises a two story wing and a one-and-a-half storey wing over the over the existing footprint, incorporating access to the existing basement."
It continues: "The site already benefits from a number of trees, providing shelter and reducing the visual impact of the property, all of which will be retained. The separate double garage is located at the rear of the property and will be largely screened by these existing trees so as not to be visible from outside the property boundaries.
"The main materials used in addition to the glazing are timber and an off-white render, both of which are used extensively in the local area, are sustainable but help to increase the contemporary nature of the design."
The house is accessed via a four mile private track, which joins the public road at Bernera Farm.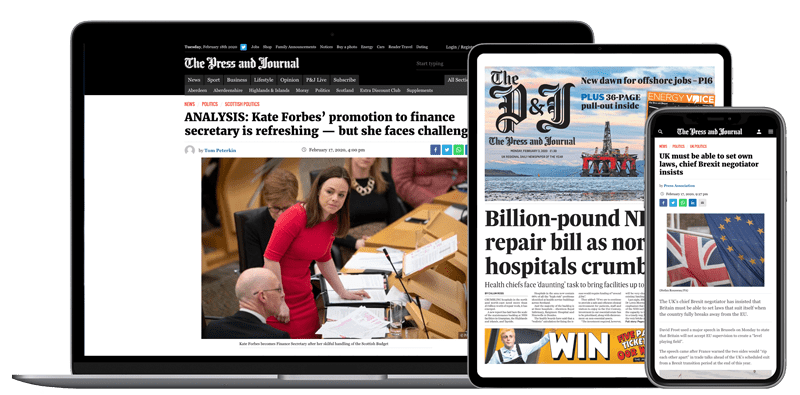 Help support quality local journalism … become a digital subscriber to The Press and Journal
For as little as £5.99 a month you can access all of our content, including Premium articles.
Subscribe