Plans have been submitted to create a new luxury home development in the centre of a picturesque Highland town.
London-based Skelbo Global Ventures Ltd, want to turn storage space in their two shops in Dornoch into a plush courtyard with two new flats on each side, while retaining two existing flats above the shops.
Work is currently being undertaken to convert the 11-year-old Dornoch Stores shop into a delicatessen, and work is expected to take place to upgrade the Hardware shop next door.
Tain-based Blueprint Architecture's supporting statement says the aim is to create a "beautiful small-scale development of high quality design and the best materials."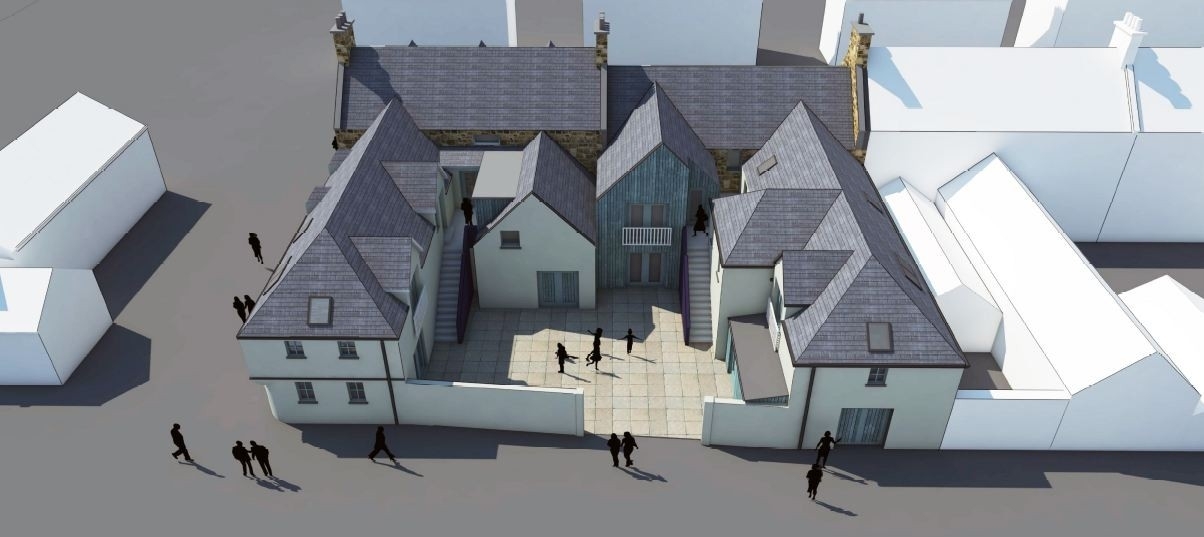 Genevieve Duhigg of Skelbo, said: "The back of the building is currently a ramshackle storage area. We will remove this and put the courtyard back to the way it used to be. There are already two flats and we will add another two. It will be a mixture of long term lets and holiday lets."
The apartments at the back of the shops would look onto St Gilbert Street.
The courtyard will be built with stone slabs and will be shielded by a 6.5ft-high retaining wall.
The architect's supporting statement reads: "We believe that our proposal will compliment and reflect the high quality of building standard in Dornoch and will be a significant improvement to what exists at present."
It is understood the plans were discussed at a Dornoch Area Community Council meeting on Wednesday night and were generally well received for their appearance and the fact the work would create local employment.
The proposals are the latest in a string of multimillion-pound investments proposed for Dornoch in recent months.
A development of 24 luxury apartments and four cottages has been earmarked for a site next to the Royal Golf Hotel in Dornoch, while 40 new student flats, a driving range, tennis court and a golf pro-shop are planned for the town's former abattoir site.
Last month, it emerged that Durness-based chocolatier Cocoa Mountain will submit plans to expand into Dornoch's former Gift Shop premises. Owners Paul Maden and James Findlay said they would be aiming to move into the building in June.
And plans were approved last month for a new £3.5million sports centre near the secondary school, but the fate of the project lies in the hands of newly-elected councillors.
The application for the new flats development was received by Highland Council planning team on May 4, and was validated on May 9.