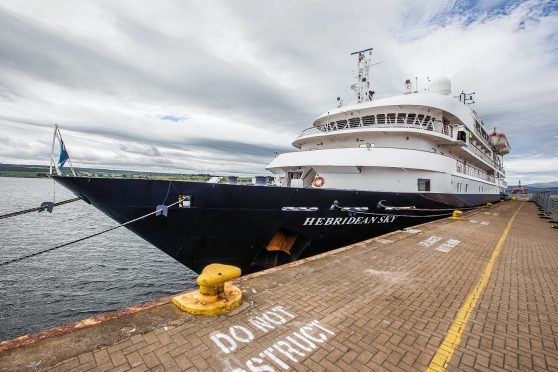 One of the finest small ships in the world has marked her maiden voyage to the Cromarty Firth.
The arrival of the recently revamped Hebridean Sky vessel to Invergordon yesterday was the first of three first-time visits to the port in the space of just a few days.
A glimpse of the luxurious interior of the ship was offered when the Press and Journal was welcomed aboard by the 70-strong crew yesterday for a guided tour.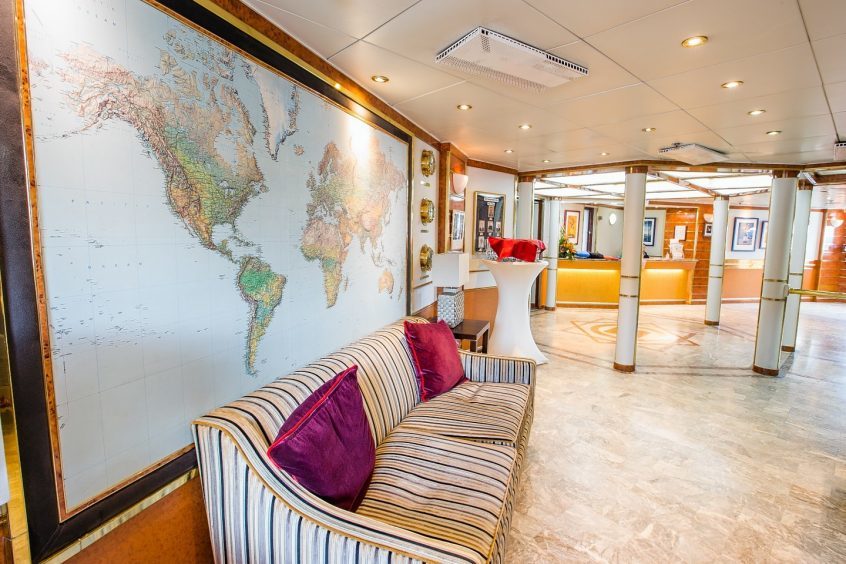 Accommodating between 110 and 120 passengers in 59 cabins, the Hebridean Sky was relaunched under that name after undergoing a multimillion pound refit in Sweden in the spring of last year.
Formerly known as the Sea Explorer, she is one of three flag ships owned by Noble Caledonia, a British company started in 1991, and arrived in the firth at about 6.30am before departing at around 2pm.
Prior to her arrival, she had called at Kirkwall, Stornoway, Belfast and Dublin on a cruise, and later this summer will head to Norway's Svalbard Archipelago for polar bear spotting before heading for the warmer climes of the French and Italian Rivieras in September.
In Invergordon, ships are presented with a welcome plaque from the Highland Council and an engraved quaich from Cruise Highlands on behalf of the port, to be displayed on board to show where a vessel has visited.
Local councillors Maxine Smith and Pauline Munro did the honours for the Hebridean Sky yesterday, with Captain Iain Dunderdale presenting the quaich on behalf of the port.
The Hebridean Sky was quickly followed into the Port of Cromarty Firth yesterday by the day's second maiden visitor, the Star Pride operated by Windstar Cruises.
Another small ship, she has a capacity of 212 guests, accommodated in 106 suites, and arrived at 8am before departing at about 9pm.
On Thursday, the port of Cromarty Firth will welcome its third maiden arrival when it is visited by the Columbus, owned by Cruise and Maritime Voyages, and carrying about 1,750 passengers.
It is highly unusual for the port to welcome three vessels for the first time in the space of a week, with only nine maiden visits expected throughout the entire season.