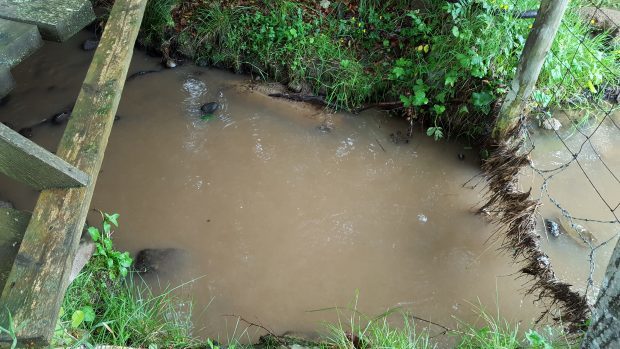 A Strathspey developer has been told they must take extra precautions when it rains in case silt from their site runs into a nearby burn.
The Scottish Environmental Protection Agency (Sepa) gave the advice after conservationists raised concerns about three such episodes this week in the Kylintra burn in Grantown.
The Badenoch and Strathspey Conservation Group (BSCG) claim there has been pollution where local builders RS McLeod is conducting landscaping works for a 43-home Beachen Court housing development.
Kylintra burn is a habitat for spawning trout and baby salmon and otters, which are a European Protected Species.
Yesterday a spokeswoman for the Scottish Environmental Protection Agency (Sepa) said that its officers have carried out an investigation and they are "satisfied the appropriate level of protection is in place" on site, and that an ecologist's survey of the burn shows "no impact on the environment."
However, she said that the pollution may have been caused by heavy rain in the week and caused a small amount of run-off.
The spokeswoman added: "We have stressed the importance of ensuring that all mitigation steps are in place to ensure this does not happen if there is similar rainfall in the future."
Robbie McLeod, of RS McLeod, said his team have "sufficient silt trap measures in place" which have been functioning properly since work started 14 weeks ago.
The Kintyra burn, a River Spey tributary, runs underneath a driveway of the home of Gordon Bulloch, who is a member of BSCG.
Mr Bulloch said: "This week there have been three episodes of silt getting into the burn on different occasions. For me, this could have been prevented with proper management by putting in appropriate silt traps."
Murray Ferguson, CNPA director of planning and rural development, said: "The Beachen Court housing development is providing much needed new housing within Grantown and is progressing well.  The CNPA are monitoring the project, visiting the site twice a week, to ensure that  the development complies with planning conditions."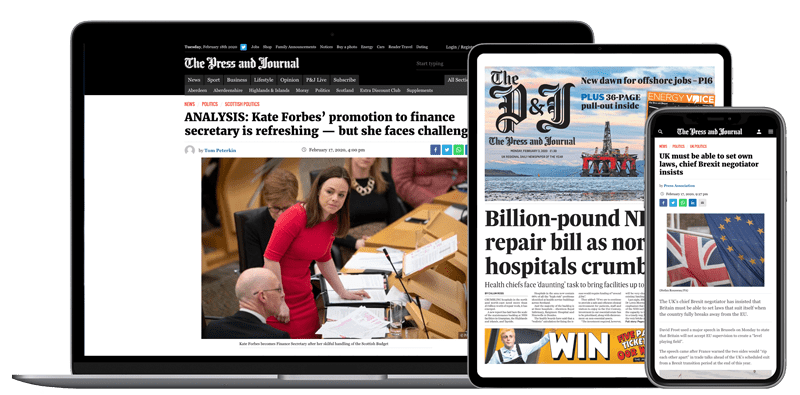 Help support quality local journalism … become a digital subscriber to The Press and Journal
For as little as £5.99 a month you can access all of our content, including Premium articles.
Subscribe