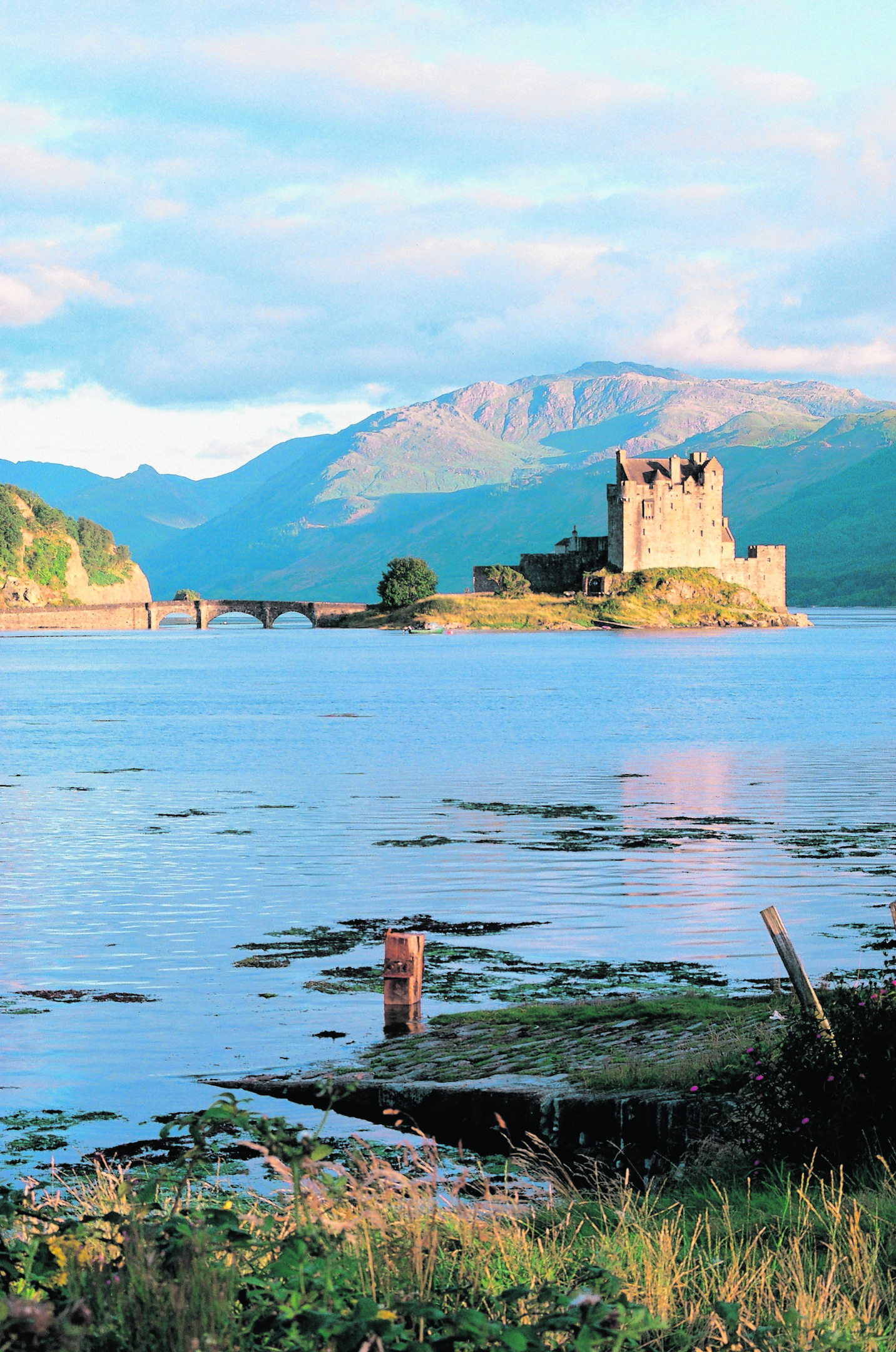 One of Scotland's most iconic castles is poised to undergo repairs to protect the building for decades to come – and make it safer for thousands of visitors.
The operators of the world famous Eilean Donan Castle at Dornie have lodged plans for maintenance work "to enhance and protect the castle's heritage".
It would focus on two areas of the second level of the category A-listed building – the courtyard and an external building.
The courtyard is extensively used by visitors on daily tours and large events such as weddings, but requires a new roof to stop water leaking into the vaults below where the toilets are located.
New Caithness slate slabs are to be used to replace existing stonework, while the wall is to be increased in height.
Meanwhile, at a separate "external covered area", scaffolding will be erected so that rotten timbers can be removed and replaced with a new wall plate, while leadwork is also to be checked and replaced where necessary.
A design statement lodged with the application states: "All proposed repair and maintenance works to Eilean Donan Castle are to be carried out in a respectful and well-considered manner in order to enhance and protect the castles heritage."
It adds that the work aims to make "minimal impact on the castle's existing aesthetics through careful architectural detailing", to "create a safer environment for the general public and future visitors" and to "help maintain the longevity of Eilean Donan Castle".
Frequently featuring in postcards, films and television, the castle sits on a small tidal island where three sea lochs meet – Loch Duich, Loch Long and Loch Alsh.
It was founded in the 13th century, and became a stronghold of the Clan Mackenzie and its ally the Clan Macrae, but in the early 18th century, the Mackenzies' involvement in the Jacobite rebellions led in 1719 to the castle's destruction by government ships.
The castle was rebuilt in the early 20th century and is now one of Scotland's most popular tourist destinations.
Local MSP Kate Forbes backed the plans last night, saying:  "Without a doubt, Eilean Donan Castle is one of Scotland's most iconic sites and it's little wonder it's a very popular tourist attraction in the Highlands.
"With the castle being an A-listed building, careful consideration and due protocol must be properly followed, but my reading of the proposed plans is that they will create a safer and more pleasant environment for visitors, and are therefore to be welcomed."