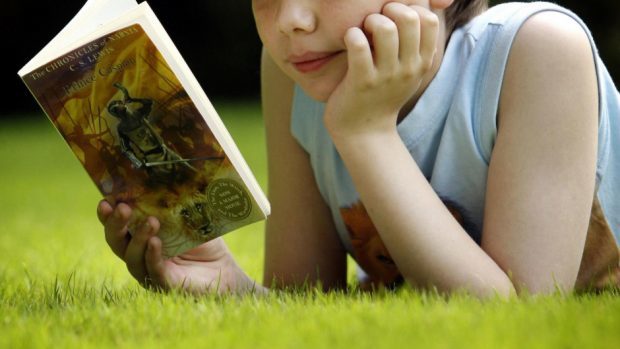 An influential MSP has called on the Scottish Government to "take action" on improving literacy levels at schools following a plea from a Hebridean teacher-trainer.
Former primary teacher Anne Glennie appeared before the parliament's public petitions committee urging politicians to include the Systematic Synthetic Phonic (SSP) system for reading in the curriculum, as it is in England.
She claims practices of teaching children how to read in Scotland had not moved forward since the 1970s.
Scotland's rank in reading has gone from sixth in 2000 to 23rd in 2015.
Glasgow MSP Johann Lamont, the convener of the petitions committee, praised Mrs Glennie for her presentation.
She said: ""In compelling evidence, Anne Glennie told the Public Petitions Committee that, by providing guidelines and teacher training in systematic synthetic phonics, the attainment gap could be closed.
"We know the Scottish Government voiced its support for this system back in 2010.
"The committee now wants to hear from the Scottish Government what plans it has to take action on this issue."
The SSP tool uses sounds when forming words, which many experts believe greatly assists children in learning to read.
Mrs Glennie, now a literacy consultant, said afterwards: "I was delighted to find that the committee were not only interested, but open, receptive and really listened and understood what our concerns were and what could be done about it.
"It is so encouraging because it recognises that there is a solution here to help close the gap – especially for our disadvantaged children.
"I think that the committee seemed most interested in the fact that there are schools in England, where, even with extremely high percentages of their pupils are disadvantaged and/or have English as an additional language, that they are achieving around 96-97% of their children reading at the end of primary. This would allow them to easily access the secondary curriculum."
Despite some academics opposing the SSP learning tool, she added: "But the research, the results, and evidence are on the side of SSP and now, with wider appreciation of the problems from the committee and in the profession generally, I am allowing myself to be a tiny bit hopeful that change might be possible after over a decade of inaction."
A Scottish Government spokesman said: "Improving education and raising standards for all is this government's number one priority. That is why our education reforms have a relentless focus on literacy and we are making a significant investment, through the Attainment Challenge and Pupil Equity Funding, to close the literacy attainment gap.
"While teaching phonics is clearly an important part of learning to read, systematic synthetic phonics is only one of a range of approaches – and we have empowered teachers to use the most appropriate approach to meet the needs of individual children, based on the best available evidence."