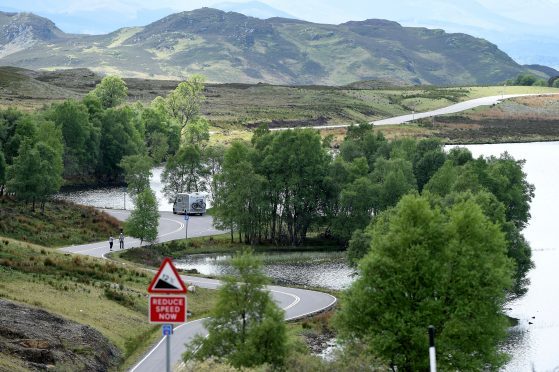 A 34-mile trail from Loch Ness to the Highland capital is nearing completion after being awarded £143,000 in vital funding.
VisitInvernessLochNess confirmed this week that they had obtained the required funding to complete the South Loch Ness Trail after their application to the Scottish Government & European Union was successful, bringing an end to the nine-year project.
The 28 mile trail stretches between Torbreck, just outside Inverness near Lochardil, and Loch Tarff, encompassing a new mini-trail to Suidhe Viewpoint. The route uses existing minor roads and paths and forest tracks across the region.
Chief Executive of VisitInvernessLochNess Graeme Ambrose said: "We are absolutely delighted with this award. We put a huge effort into the application and this award along with the additional £50K contribution from SSE and £60K from the Highland Council, will now ensure that we are able to proceed and complete this challenging section of trail".
Through completion of this final section, the train would enable users to link up with the Great Glen Way; bring forth the creation of a 'Loch Ness 360 Trail'.
Chris Taylor, Regional Partnerships Director at VisitScotland said: "The completion of these works, creating a Loch Ness 360 trail, will be a huge boost to tourism in the area. To be able to bike or walk all of the way around Loch Ness presents businesses with the opportunity to engage with visitors in new and innovative ways, whilst spreading the economic benefit across the region. We look forward to working with VisitInvernessLochNess to promote this exciting new addition to the Highlands."
The trail is scheduled to open to the public by late summer.