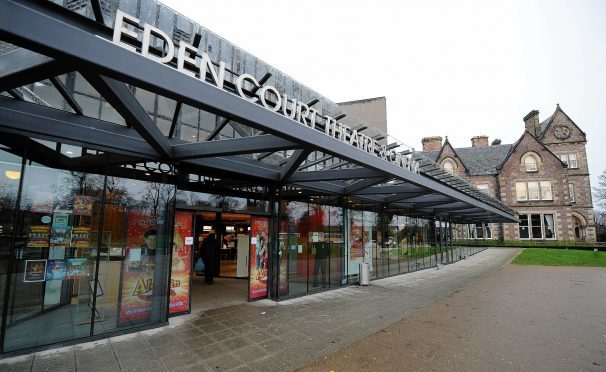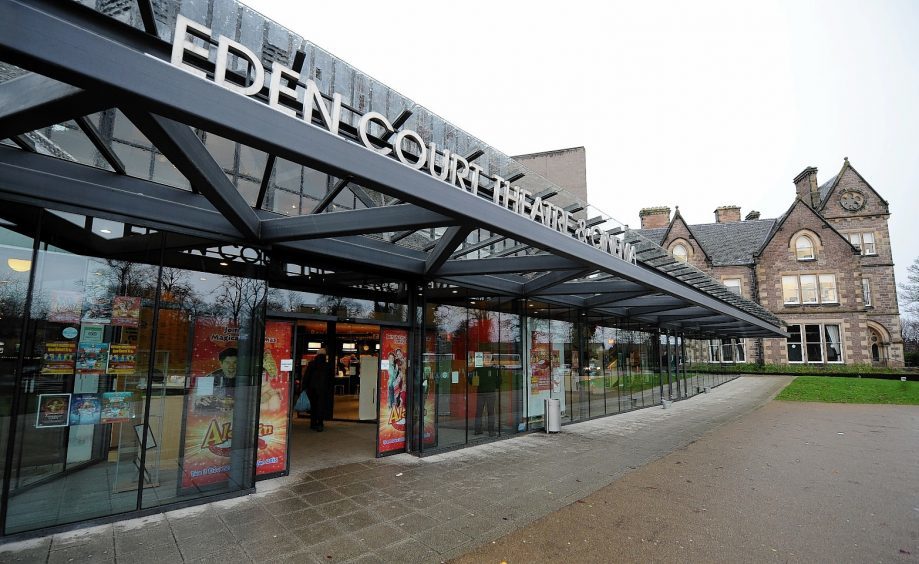 Eden Court Theatre faces losing a staggering £1.1million in public funding over the next three years – sparking fears of what impact it will have on the "jewel in the crown" of the Highland arts scene.
Bosses confirmed they will "need to review our activities and operations" – not ruling out job losses to its 200-plus staff – after Creative Scotland announced they were cutting its annual funding by £200,000 to half a million pounds.
In draft proposals to make savings to plug a £23million budget gap, Highland Council has suggested slashing its funding by £200,000 in the next financial year.
Leaked papers show the authority is also looking at following that up by cutting an additional £150,000 in each of the following two years, "resulting in zero subsidy by 2022".
Eden Court's annual income in 2016-17 was just over £6.5 million, with a surplus of around £480,000 – so if next year's figures are comparable and the council cuts take place, it could struggle to break even.
Councillor Margaret Paterson, a director and trustee of Eden Court, said: "It really concerns me that they are going to have less funding – I would hate to see a diminishment of the service it provides.
"Eden Court is very important to so many people – it is the jewel in the crown for the whole of the Highlands. We have to cherish it."
Theatre chiefs said: "We are concerned to receive a cut of 28% in this round of funding and this will inevitably mean we need to review our activities and operations."
Interim chief executive Mike Griffiths added: "We are obviously disappointed that Creative Scotland hasn't been able to continue with our funding at 2017 levels."
Asked about any potential job losses, he said: "There are just over 200 people employed at Eden Court. We were not expecting a cut of this magnitude and with the Highland Council cuts still to be announced we will have to wait and see what their final decision is before we can make any decisions.
"Over recent years Eden Court has worked hard to reduce our reliance on public funding and continue to deliver a diverse and exciting range work to our audiences from across the Highlands and Scotland."
A new chief executive, James Mackenzie-Blackman, will take up the post on February 12, just prior to the council's budget meeting.
The statement added: "Following his arrival he will meet with Creative Scotland to agree a programme of activity for the forthcoming funding period and work with them to ensure Eden Court is a resilient and sustainable arts organisation serving the audiences, artists and communities of the Highlands."
Councillor Andrew Baxter, chairman for the People Committee, which is responsible for leisure across the region, confirmed: "We are considering reducing the grant provided to Eden Court, as Creative Scotland have."
SNP Councillor Muriel Cockburn said: "I wasn't aware of the extent of the cuts. They have been supported in the past but we must look at continued creative ways of supporting and developing arts infrastructure. It is wrong to speculate on job losses but if anyone can be creative then it is our arts industry."
The theatre is the largest multi-arts venue in Scotland. It presents around 450 live performances and 2,000 film screening every year, as well as almost 60 classes a week. This attracts over 300,000 people every year.
New Eden Court boss has fundraising track record
The new chief executive of Eden Court had already pledged to tap into fresh revenue when he takes up his post next month.
James Mackenzie-Blackman, speaking following the announcement of his appointment next month, has a history in securing sponsorship in previously posts.
He said: "There are areas of expertise that the trustees are keen for me to bring – one is my proven track record as a fundraiser.
"I have a relationship with trusts and funders that I will bring with me to Eden Court and I will maintain the relationships with Creative Scotland and Highland Council as they are critical to the organisation.
"I will also bring expertise in venue management and through working with young people in the community, spearheading more of that work with Eden Court Creative."
Mr Mackenzie Blackman, 37, took up the management of the Greenwich Musical Theatre Academy after university. He joined the Lyric Hammersmith in April 2006 where he held several positions.
In 2009 he was appointed commercial director at the Lyric and worked with their executive director on a £20million fundraising campaign.
In 2010 he joined the National Youth Theatre of Great Britain as executive director where he led the development of a strategic plan and secured continued Arts Council funding.
Meanwhile, An Lanntair, the major arts centre and creative hub for the Isles of Lewis and Harris, is to receive £1.21million funding from Creative Scotland over the next three years.
The award recognises the significance and diversity of An Lanntair's performing arts, cinema, exhibitions and music programme.
An Lanntair's chief executive Elly Fletcher, said: "This is fabulous news.  The team and I are delighted that Creative Scotland has recognised the importance of An Lanntair as a centre and hub for the arts, locally and nationally, and has made this crucial investment in our future.
"This award belongs to each and every staff and board member who has worked so hard to achieve this recognition, every audience member who has engaged with and supported our programme, and all the incredible, talented artists out there who continuously create, produce and challenge us all through their work."
An Lanntair aims to focus significant efforts on developing its role as a lead organisation for the Gaelic arts in the islands, supporting the growth of both contemporary and traditional Gaelic performing and visual arts and artists.
A major Gaelic project announced this week will see two new world-class Gaelic music commissions produced and premiered at An Lanntair in winter 2018 to commemorate the centenary of the Iolaire disaster.
And the operator of a mobile cinema which tours the Highlands and Islands has secured the funding it needs to run its programme for the next three years.
Regional Screen Scotland (RSS) said Creative Scotland is to provide it with a total grant of £620,350 up to March 2021.
Highlands and Islands Enterprise (HIE) is also giving £75,000 over the same period.
RSS operates the mobile cinema the Screen Machine.
The service was originally started in 1998. The current vehicle, which has been in use since 2005, was fully refurbished last year.
The cinema tours the Highlands, Inner and Outer Hebrides and Northern Isles.
RSS said: "We're delighted that the continuing success of the Screen Machine, which visited 51 different locations in the last year, has been so firmly endorsed by our two key funders."