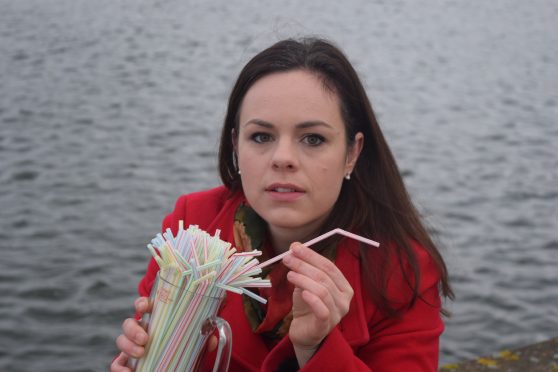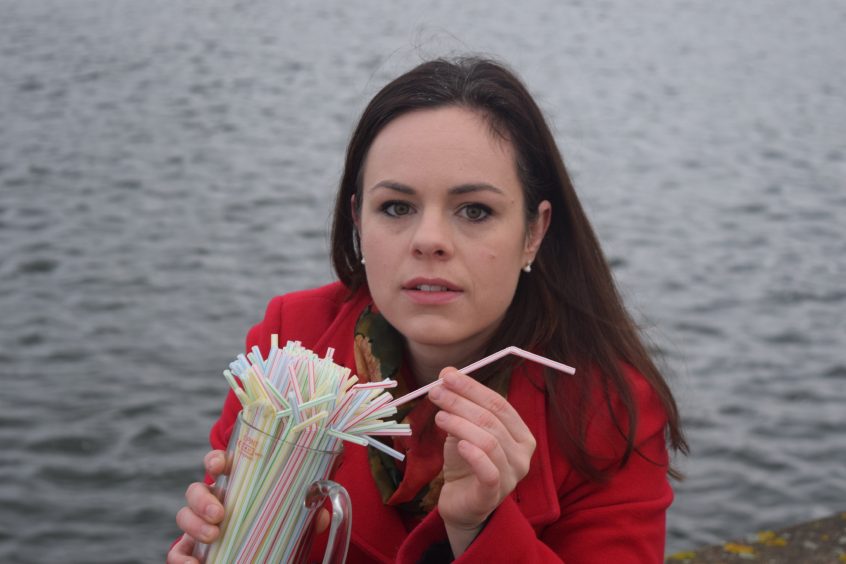 Councils across Scotland are considering banning plastic straws after a campaign which began with a school trip to the Highlands.
The nation's biggest local authority, Glasgow City Council, yesterday confirmed it was following the lead of Western Isles Council by switching to more environmentally-friendly alternatives.
It follows a campaign by youngsters at Glasgow's Sunnyside Primary, who joined forces with Ullapool Primary pupils to press for change after they found thousands of plastic straws on a Loch Broom beach while on a school trip to the Wester Ross village last year.
CalMac to ban plastic straws from its ships following plea from schoolchildren
North MSP Kate Forbes has also been campaigning on the issue.
Yesterday, Aberdeen City Council said "options are certainly being considered" to follow Glasgow and the Western Isles, while Orkney Islands Council said it was also "looking at this at the moment".
Moray Council said it already "does not use plastic or any straws in its catering operations".
Similarly, an Aberdeenshire Council spokesman said: "The only products on sale at council premises which include straws are pre-packaged Fairtrade juices.
"From September last year, our office catering containers, cups and takeaway food containers within our main offices were changed to compostable items. This change has led to a significant reduction to the amount of general waste produced.
"Whilst there are milk and juice products with straws attached in our school catering sites, we have more recently agreed to remove all supplies of single plastic straws while we investigate with our suppliers whether it is possible to find an alternative straw that is compostable or recyclable."
A Highland Council spokeswoman said: "Highland Council does not currently have a specific policy on the use of plastic straws but the council works widely on reducing, reusing and recycling and promoting waste awareness both among schools and communities and within council offices.
"The council is refreshing its Green Ambassador Scheme (i.e. staff who champion waste awareness in council offices) across the region and Ullapool recently became the first village to ban plastic straws with the encouragement of Ullapool Primary School pupils."
Welcoming Glasgow's decision, Sunnyside Primary principal teacher Lisa Perrie said: "This is fantastic news and the children are absolutely thrilled. They have worked so hard on this campaign and the results have been amazing.
"We've had tremendous support and Glasgow City Council's announcement is a major boost. It shows the children they can make a big difference in the world and that their views really matter."
CalMac ferries has already agreed to join the school's campaign.