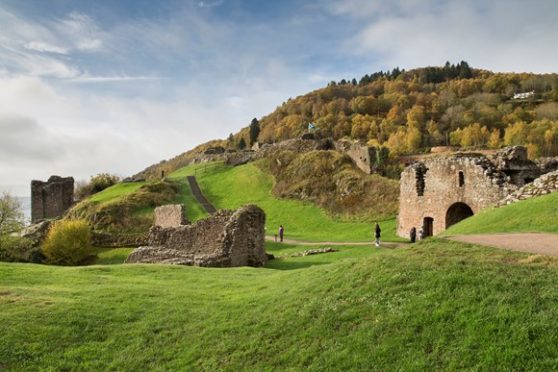 The iconic Urquhart Castle on the banks of Loch Ness is enjoying a £300,000 upgrade.
Taking centre stage at one of Historic Environment Scotland's (HES) most popular sites is a stunning new stairway in the Grant Tower.
This will give visitors easier access to the existing viewing platform, and its spectacular view over Loch Ness.
The historic spiral staircase will remain in use, providing an alternative for those who want the experience of walking in the footsteps of the medieval lords who once lived in and fought over the castle. The new staircase is being crafted from sustainably sourced oak by a local firm based in Inverness.
Access for visitors will also be improved thanks to upgraded non-slip paths throughout the site and the addition of a new, surfaced path to replace a popular existing path. The visitor centre is receiving an £80,000 refurbishment of its toilets, with a refurbishment of the shop planned for late March.
As a result of the work which is under way, access to the castle and grounds will be restricted until mid-March. Only the visitor centre and café is open as normal.
From mid-March, much of the castle will reopen as normal, with restrictions only on the Grant Tower, while installation of the stairway is completed.
Visitor services manager Euan Fraser said: "We welcomed more than 480,000 people to the castle last year. These improvements mean we will have the best possible facilities to welcome our visitors over the coming years.
"The new staircase in the Grant Tower will make access easier, giving more people a chance to enjoy the unrivalled view over the Loch. We're also very pleased to have the opportunity to work with local suppliers.
"We don't want to turn anyone away while work is going on, so the visitor centre and cafe will be open as normal, but for the next few weeks access to the castle itself will be limited. We are reducing ticket prices while work is going on, and will be advising visitors of the other great sites that they can visit in the local area, such as Fort George, Beauly Priory and Clava Cairns."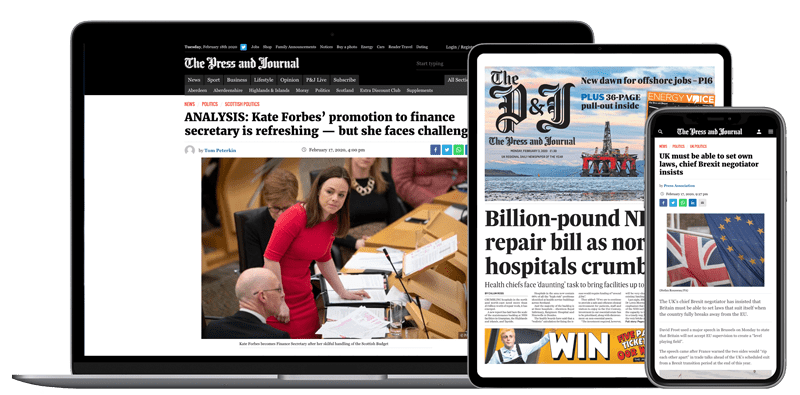 Help support quality local journalism … become a digital subscriber to The Press and Journal
For as little as £5.99 a month you can access all of our content, including Premium articles.
Subscribe