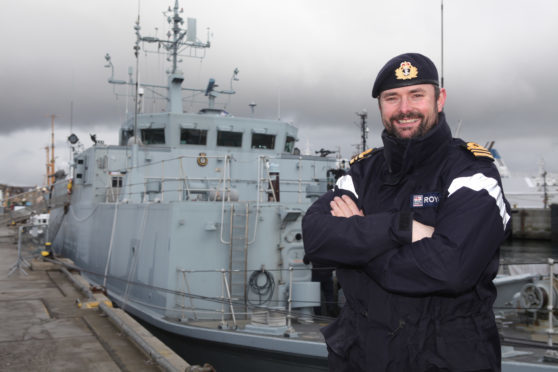 One of the Royal Navy's most sophisticated mine-hunting ships has sailed into Orkney's Stromness Harbour.
Islanders will get the opportunity to board the Faslane-based HMS Penzance during its two-day stay at the port.
Commanding Officer Lieutenant Commander Lee Vessey and his 40-strong crew will host a series of visits for schools, cadets and local dignitaries. This will include a group of students from the Maritime Studies Department at the University of the Highlands and Islands.
Lt Cdr Vessey said: "It is a huge privilege to bring Penzance into Stromness after a busy programme for the ship and crew.
"We will pay our respects to the war grave of HMS Vanguard as we depart."
Carefully constructed to enable her to enter minefields without triggering any explosions herself, the Sandown Class ship boasts the latest in mine-hunting technology.
Penzance is equipped with the Seafox mine disposal system – a mini unmanned submarine capable of diving down to examine and dispose of ordnance – and a team of expert Royal Navy clearance divers.
Lt Cdr Vessey and his crew have just completed two weeks of navigation and safety exercises at sea with International partners from Vietnam, Belize, Barbados, Jordan, Jamaica, Kenya and Lebanon.
In September last year, HMS Penzance returned to her home port of HM Naval Base Clyde after completing a three-year deployment in the Gulf, where she was one of five Royal Navy vessels which joined forces with the US mine-hunting vessels and aircraft to take part in a major exercise in the Arabian Gulf, testing their prowess in locating underwater explosives.
At any one time, the Royal Navy has four mine-hunters working the Gulf, safeguarding waterways. While there, the vessels conduct routine surveys, sea-bed clearance and mine clearance operations.
HMS Vanguard was one of three St Vincent-class dreadnought battleships built for the Royal Navy in the first decade of the 20th century and took part in the Battle of Jutland in May 1916.
On July 9, 1917 at Scapa Flow, HMS Vanguard suffered a series of magazine explosions. She sank almost instantly, killing 843 of the 845 men aboard. The wreck was eventually protected as a war grave in 1984.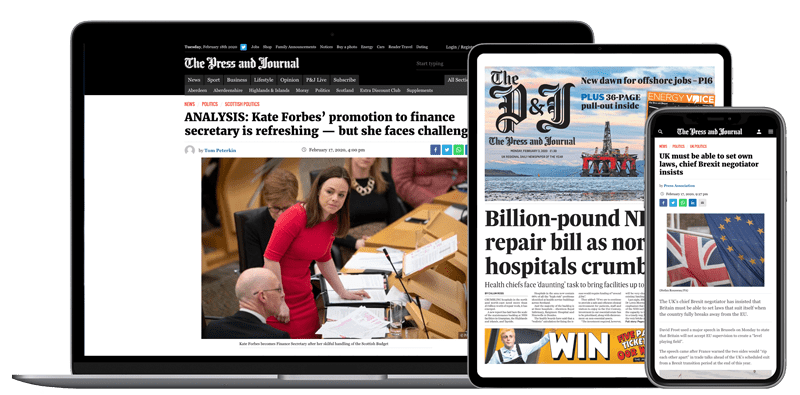 Help support quality local journalism … become a digital subscriber to The Press and Journal
For as little as £5.99 a month you can access all of our content, including Premium articles.
Subscribe