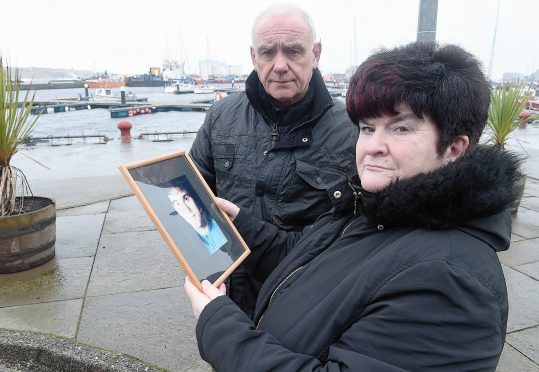 The family of electrician Kevin Mcleod last night demanded a murder probe be immediately launched – 21 years after police failed to act upon an order for such an investigation following his death at Wick Harbour.
The 24-year-old's parents, Hugh and June, have also expressed disappointment at the lack of updates from police some three months after a new eyewitness came forward with "fresh" information – including the alleged involvement of police officers at the scene of their son's death.
Mr and Mrs Mcleod are refusing to give up on their crusade for answers into the tragedy, stating: "The family is pressing for a murder inquiry to now be instigated after the recent admission by Detective Chief Constable Iain Livingstone that [legacy force] Northern Constabulary on February 10, 1997, had failed to act on the Procurator Fiscal's specific instruction to investigate Kevin's death as murder.
"This instruction was given by the fiscal after being informed by the pathologist that Kevin's injuries were suspicious and possibly consistent with a kicking received up to several hours prior to entering the harbour.
"Police Scotland's Homicide Governance and Review officers, after three months investigating new information, have failed to meet [us] to provide an update of any kind, and have failed to obtain a statement from [us] regarding the crucial information that the eyewitness had informed them he had witnessed.
"These failures by police the family find to be appalling, shocking and suspicious. The actions by police and all the authorities in this case are all very disturbing."
The parents said the eyewitness had informed them that, when walking home in the early hours of February 8, 1997, he had heard a commotion at the harbour, and then a splash.
It is alleged that he then witnessed two police officers stand watching Kevin struggle in the water.
Mr and Mrs Mcleod added: "We still await a response from the Lord Advocate after we wrote on February 19 requesting that he personally meet with the family to discuss this criminal negligence and gross dereliction of duty by police in failing to act on the Crown's specific instruction to investigate Kevin's death as murder."
A spokesman for the Crown Office and Procurator Fiscal Service said: "Should any new evidence be brought to the attention of the Procurator Fiscal, this will be fully considered and the appropriate action taken."
A Scottish Government spokesperson said: "As this matter is the subject of an ongoing police investigation it would inappropriate to comment further."
Detective Chief Superintendent Gareth Blair said: "The death of Kevin McLeod remains unexplained.
"I have instructed Police Scotland, Homicide Governance and Review (HGR) to assess the information provided by Kevin McLeod's family.
"Some of this information is historical and has previously been investigated and no evidence found, whilst others appear to be new lines of investigation, one of which is a potential new witness, highlighted by the family.
"Officers from HGR have met this individual on three occasions and noted a detailed and comprehensive statement. My officers have physically searched a number of police stations across the Police Scotland estate, in an effort to recover any associated legacy force, non-electronic documents that are relevant to the matters raised by the new witness.
"The information from the new witness is currently subject to ongoing assessment.
"The Crown Office and Procurator Fiscal Service who instruct Police Scotland in the investigation of death have been kept fully aware of all developments including historical and current suggestions that police officers were involved in the death of Mr McLeod.
"In relation to the historical suggestions, these have been extensively investigated, reported to COPFS and have been found to have no evidential basis.
"Police Scotland remain committed to investigating any new information and will update Kevin McLeod's family when there are developments."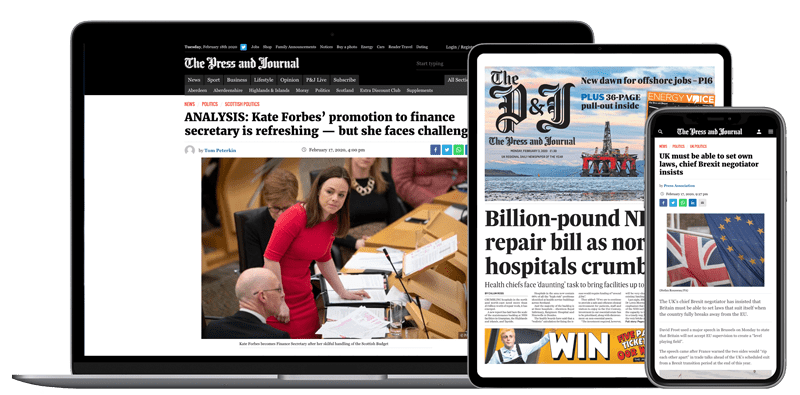 Help support quality local journalism … become a digital subscriber to The Press and Journal
For as little as £5.99 a month you can access all of our content, including Premium articles.
Subscribe