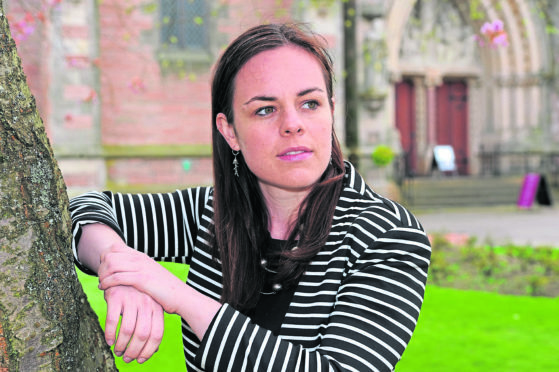 A Highland minister has claimed that schools across the region are becoming "increasingly hostile" environments for Christian pupils.
The Rev Alasdair Macleod, minister of Smithon Free Church, made the comments as Skye, Lochaber and Badenoch MSP Kate Forbes revealed she was recently approached by families in her constituency for the first time about the bullying of children over their religious beliefs.
Miss Forbes said that she now intends to do further work to invite responses from constituents on any similar types of experiences.
The Rev Macleod, who has ministered across the Highlands and regularly speaks to families across the region, said: "It feels to me that schools are becoming an increasingly hostile environment for Christian pupils, and this hostility must stop.
"Bullying, mocking or intimidation towards pupils on the basis of their Christian faith is unacceptable and needs to be recognised as such. Until this happens, many pupils and their families will continue to be reluctant to speak out.
"Based on my own pastoral experiences there would certainly appear to be a growing problem of intolerance towards Christian pupils which authorities need to address."
Miss Forbes said that it was the first time that constituents have directly raised these particular issues with her, and has been the subject of more informal conversations previously.
It prompted her to ask the question in parliament earlier this week of the Scottish Government's stance on protecting young people's religious observance, education and freedom of religious beliefs in schools.
Deputy First Minister John Swiney said that freedom of religious belief is an important feature of Scottish life which must also apply in schools, and that the Education Act gives councils the basis to provide religious and moral education schools and the right to withdraw children from such activities.
Miss Forbes added: "The families who approached me believe that there can be a lack of understanding about the diversity of religion in Scotland today, and this can often result in a lack of tolerance or mockery of religious practices."
The Rev Dr Richard Frazer, convener of the Church and Society Council of the Church of Scotland, stressed that the role of religious observance or time for reflection remains "essential."
He congratulated Miss Forbes for raising the issue and stressed that all religions and beliefs – including those who hold no faith – should be cherished, and that safe spaces for spiritual development should be available to all young people.
Fraser Sutherland, campaigns manager at Humanist Society Scotland, said the news of young people getting bullied at school due to faith or belief is "worrying".
He said that schools should always provide support to young people through their guidance and support structures, but feels part of the issue is that Scots law actively bars pupils from the right to exercise their freedom of religion and belief at school.
He said that young people – including those aged 16, 17 and 18 – are required by law to attend religious observance sessions arranged by the school, even when it conflicts with their own beliefs.
Mr Sutherland said: "In order to ensure all young people's rights to freedom of religion and belief is protected, the government must end the legal bar on them manifesting these rights at school and allow them to opt out of church services if that is their choice."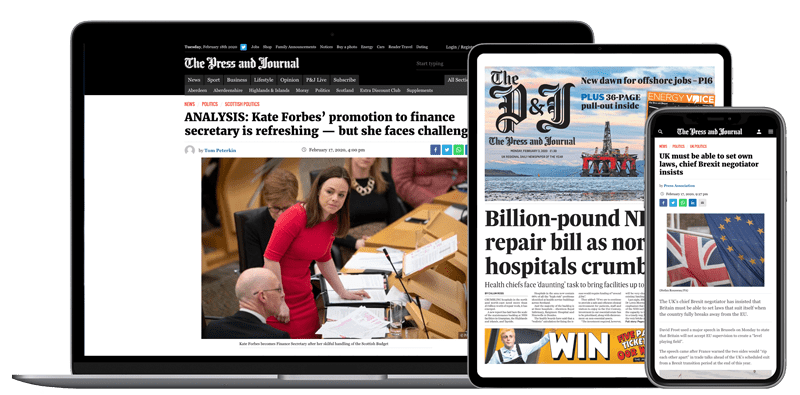 Help support quality local journalism … become a digital subscriber to The Press and Journal
For as little as £5.99 a month you can access all of our content, including Premium articles.
Subscribe