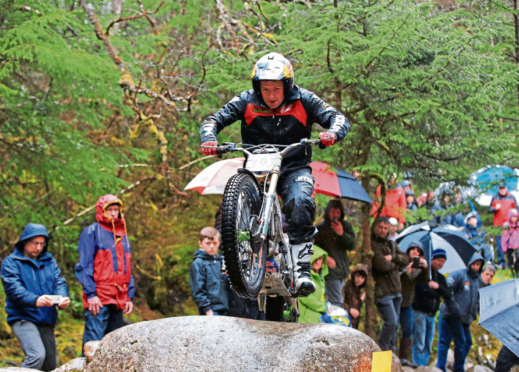 One of the world's finest motorbike endurance trials drew to a close in Fort William at the weekend after days of adventure in the rugged Scottish landscape.
The Scottish Six Days Trial saw 282 competitors battle the elements over rough moorland, rocky tracks and public roads.
It has become a key event on the annual calendar, bringing hundreds of participants, support teams, families and spectators to the area to boost the economy ahead of the tourist season.
So successful has this year's event been, Fort William and Ardnamurchan councillor Andrew Baxter said he was already looking forward to the 2019 event.
He said: "The Six Days Trial has been coming to Lochaber and Fort William for many years.
"It has been a welcome addition to the local calendar and this year has been no different.
"This year's event was as successful as ever and a welcome boost to the tourism economy in the local community.
"I have no doubt the organisers will come back next year."
With more than one past winner in the field, there were plenty of candidates for the title – though the testing course and landscape derailed a number of hopefuls.
Emerging victorious after six days, many stages – including some on the lower slopes of Ben Nevis – and stunning scenery was one of the best-known riders in the field.
Dougie Lampkin secured a twelfth SSDT victory, ensuring he remains the most successful motorcyclist in the event's history.
Councillor Niall McLean said the latest trials had been "fabulous".
"The riders come here every year, come rain or sunshine, and it's a great opportunity for local people to get involved in a big event.
"It also showcases some of our fabulous landscapes on the wider stage. I think everyone likes it."
A spokesman for the event said: "The 2018 edition of the Scottish Six Days Trial certainly lived up to the rich heritage of what remains widely regarded as the best Trial in the World.
"It delivered a typically dramatic ending, as has been the case so many times over the last century or so.
"The SSDT lives on, as strong as ever, and we are now waiting to see if Dougie Lampkin will return next year to defend his title once again."