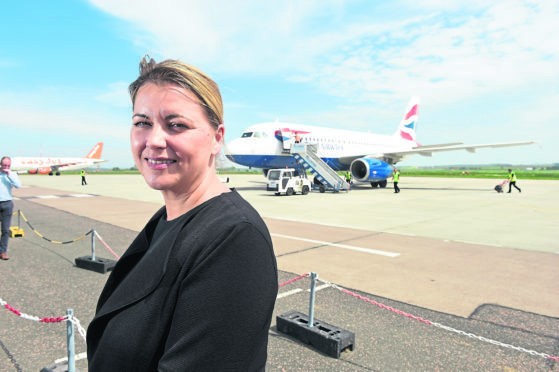 Business leaders and airport bosses have told the UK Government's aviation minister a third runway at Heathrow is "critical" to the Highland economy as alternative transport links are not good enough.
Aviation minister Baroness Sugg met yesterday with Highlands and Islands Airport Ltd boss Inglis Lyon and north businesses benefiting from new flights between Inverness Airport and Heathrow and Amsterdam.
Baroness Sugg said an expanded Heathrow would reserve up to 15% of slots for domestic routes which would "deliver even more opportunities" for better regional connectivity, and that more flights to the Highland capital would improve accessibility for tourists visiting the islands.
Mr Lyon said there is a lack of alternative transport to the north and that it was important for businesses in the Highlands and Islands to know there will be a long term Heathrow link, to bring "certainty" for the next 20 years.
A parliamentary vote is due to take place by the end of July on the UK Government's final National Policy Statement which sets out the impact of a third runway, with approval recommended.
And as the vote nears, concerns were voiced again this week – including by Foreign Secretary Boris Johnson – over the added air and noise pollution effects of a new runway on hundreds of thousands of properties.
But following yesterday's meeting, Inverness Chamber of Commerce chief executive Stewart Nicol said: "Air connectivity to Heathrow or Schipol (Amsterdam) is critical to the Highland economy and it really makes a huge difference to Highland business exports and for incoming tourism.
"The recommendation is there (for the third runway) and we are looking for a parliamentary decision and it has to happen. It matters to the Highlands because we are so remote compared to the rest of the UK and we do not have alternatives."
Mr Nicol said the A9 dualling between Perth and Inverness is "slogging" its way on and stressed it takes as long for people in the north to get to the central belt as it does for those in central Scotland to get to London.
A Scottish Government spokesman said the government is supportive of a third runway at Heathrow, while a Transport Scotland spokesman stressed it is still "committed" to dualling the A9 by 2015.
Mr Nicol also highlighted to the minister that more flights from Heathrow to Inverness would enable workers to travel north and conduct a full day of business before returning to the south-east.
Mr Nicol added: "This is what we need if we are trying to win multi-million pound investment contracts from across the globe.
"We should be striving for the transformation of air links to the Highlands."
And Mr Lyon revealed that the number of passengers from China, America and Germany to Inverness Airport has increased since new flights to Amsterdam and London were introduced two years ago.
The British Airways flights between Heathrow and the Highland capital,  re-introduced in May 2016 after an absence of nearly 20 years, carried 79,000 passengers last year. The new flights have generated an extra £8 million per year according to the Inverness Chamber of Commerce.
Passenger numbers for the Heathrow route are expected to increase this year with the number of flights rising from seven to 10 each week this summer.
Mr Lyon assured that Hial is in "constant dialogue" with British Airways to work on boosting flight numbers.
Dutch airline KLM also launched its daily flights service between Inverness and Amsterdam in May 2016, bolstering links to the Asian markets.
More new flights are also opening up this summer from Inverness Airport to Bergen, Zurich and Majorca.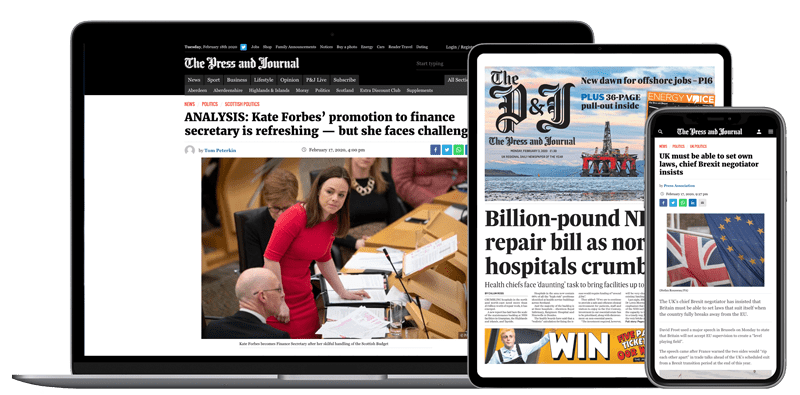 Help support quality local journalism … become a digital subscriber to The Press and Journal
For as little as £5.99 a month you can access all of our content, including Premium articles.
Subscribe