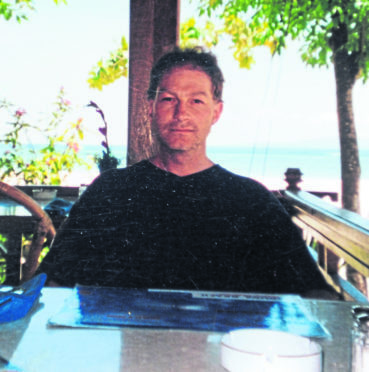 A driver who plunged to his death from a bridge with a defective parapet was 30% to blame for the tragedy, judges have ruled.
Plumber David Bowes, 46, from Caithness, drowned after his pick-up truck struck the parapet on the Kyle of Tongue Bridge in Sutherland, and entered the sea, in February 2010.
His family took court action against Highland Council and last year Judge Lord Mulholland found the local authority "wholly liable" for the death.
Family of driver killed in bridge crash win long-running legal battle with council
But the council challenged the original decision and a judgment issued this week found that Mr Bowes was partially responsible, to the extent of 30%.
Mr Bowes's father Brian said: "I am disappointed to an extent, but hopefully we can now move on. If it's over it's over that's a good thing because it's a long time to have this hanging over our heads.
"We will never get closure from losing our son. You end up in front of judges and just have to accept that the law is the law. It could have been a lot worse, they could have won their appeal. You can not quantify the price of a son but if they were to get away without any sort of compensation at all it would be most unfair."
The original judge said the council knew prior to accident that the bridge and parapet were in a defective condition and should have introduced interim safety measures or closed the bridge.
The challenge was heard by judges Lord Dorrian, the Lord Justice Clerk, Lord Menzies and Lord Drummond Young.
In their judgment, Lord Dorrian accepted Mr Bowes's had lost control of his vehicle and the accident, and ultimately death, would not have happened had he not.
However, she added: "The blameworthiness of the reclaimers' (council) is demonstrably far greater than that attributable to the deceased upon the known facts.
"That disparity in blameworthiness is sufficient to justify the reclaimers bearing substantial responsibility for the deceased's death.Nonetheless, we consider that a contribution of 30% is appropriate in recognition of the deceased's conceded negligence."
The court had heard Mr Bowes, from Bettyhill, lost control of his truck, crossed the carriageway, mounted a pavement and collided with the parapet before going into the water.
A Highland Council spokeswoman said: "The Highland Council is aware of the outcome of the recent decision and is carefully considering the detail of the judgment and is not therefore in a position to comment at this stage.
"We continue to express our deepest sympathies to the family of Mr Bowes for their loss."
The council is responsible for over 1,400 bridges, 700 culverts and some 800 retaining walls, on its road network.
Highland Council maintain a programme of inspections for assessing and prioritising any repairs identified to these structures within funding available.