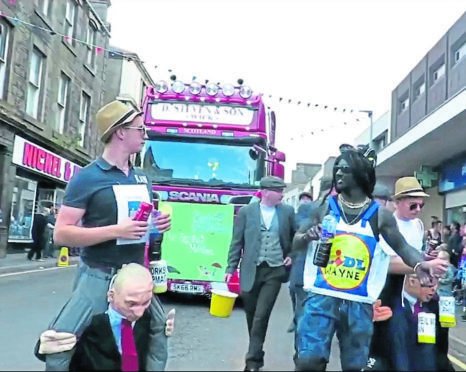 A north gala was last night at the centre of a second racism row after a 'blacked-up' participant took part in the busy street parade.
The Wick Gala in Caithness was heavily criticised in 2015 after a group of friends dressed as Golliwogs – sparking calls for the event to be scrapped.
This week, during the popular gala parade, one festival-goer darkened his skin and wore a cut-out Lidl supermarket bag, holding a "Lidl Wayne" sign – an apparent twist on American rapper Lil Wayne.
Furious Caithness civic leader Willie MacKay said he was "deeply disappointed" the event had again been "tarnished".
He added: "I thought people would have learned a lesson from the last experience of this, which caused a lot of disturbance and ill-feeling in the community.
"On that occasion some people were calling for the gala to be curtailed or cancelled.
"The event was picking itself up again after the last episode and there was so much enthusiasm for it.
"So many people put in such an effort over months. It is a shame some people have to tarnish such an event, and to do it again. This is a very sensitive subject. People need to take a step back and think 'is this right?'
"I am really deeply disappointed. This is not on. Everyone remembers what happened years ago and the last thing we want is to have the gala diminished again."
However, others did not seem offended. One, who did not want to be named, said: "Everyone had a good time. There was no harm and there are worst things people do."
Another said: "For goodness sake, it's a fancy dress parade. Where's your sense of fun?"
A Gala Committee member said: "We hand out a slip when folk arrive to pick up their tins with advice not to dress in any way considered offensive.
"We put measures in place [after last time] but we can't tell people what to dress up as. We tell people not to dress up in a way to offend anyone. We can only advise them. They are in plain clothes when they collect their tins, so we do not see what they are going to dress up as."
Sandra Bernabei of the Anti-Racist Alliance said: "When we fetishise a race group that continues to struggle for recognition of their full humanity and remains in a struggle for equal treatment, we inadvertently contribute to the problem because we are using their culture and humanity as entertainment and their image as a costume."
A police spokesman said: "Officers were in attendance at Wick Gala Day at the weekend. No incidents were reported on the day and the event was considered a success for the community.
"As ever, we would urge anyone with any concerns to report these to us either in person or by calling 101."
---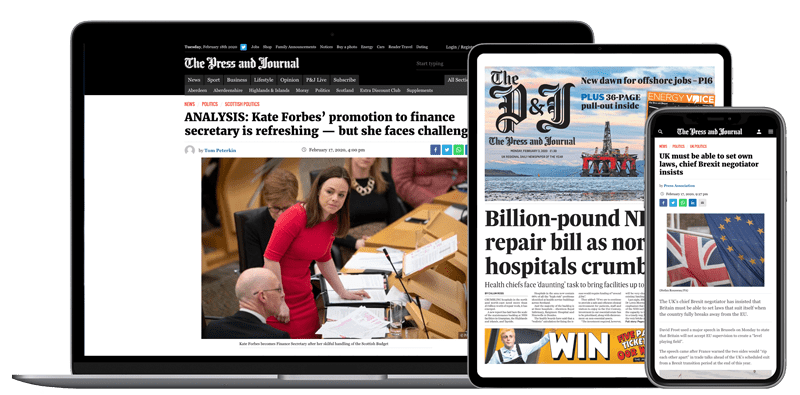 Help support quality local journalism … become a digital subscriber to The Press and Journal
For as little as £5.99 a month you can access all of our content, including Premium articles.
Subscribe