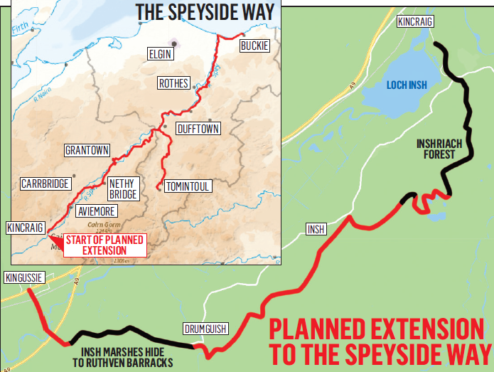 One of the north's most famous walks is about to get officially tougher – by 15 miles.
Plans have been lodged for the final phase of the Speyside Way extension project which will create an 80-mile walking route between the Moray coast and the Cairngorms.
Outdoor Access Trust for Scotland have submitted plans to build the 0.75-mile footpath between Insh Marshes Hide at Torcroy and Ruthven Barracks, near Kingussie.
It will create the final part of the 15-mile extension project to the south of Aviemore which has been ongoing since 2005.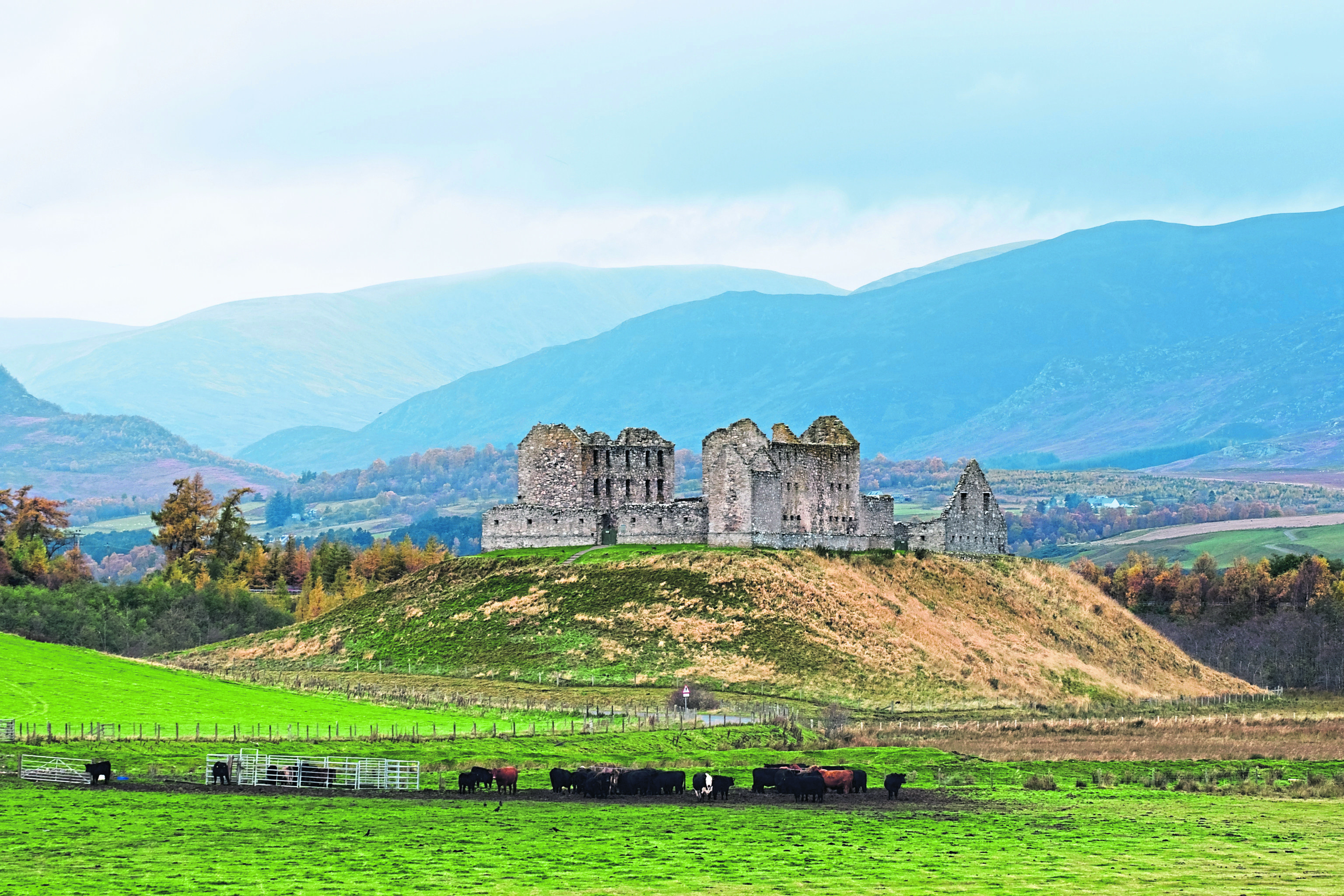 Peter Crane, head of visitor services at the Cairngorms National Park Authority, the lead body on the extension project, said the hope is to complete the final section of the route by summer next year.
And he said an existing off-road cycle way will link the route from Kingussie to Newtonmore.
He said: "There has always been a strong desire from the community to extend the path to Newtonmore, and we are very confident we will get there now."
The Speyside Way is one of four official long distance routes in Scotland and was first opened in 1981, to run from Spey Bay to Ballindalloch, and was extended over the years to reach Aviemore by 2000, creating a 65-mile route.
As it stands, the Speyside Way starts in Buckie and finishes just outside Kincraig.
Three earlier phases to the extension project have been completed after various delays over an objection to run the route through the Kinrara Estate.
The final phases of the £1.1 million extension project will involve developing a further 4.7 miles between Kincraig and Kingussie and the destination of this latest extension will be Ruthven Barracks.
Planning consent and funding is already in place to build a 1.2 mile section through Inshriach forest to the south of Kincraig, linking it up to existing footpaths. This is due to start in the autumn.
Further work is needed to link Ruthven to Kingussie once this part of the A9 is dualled.
When complete the Speyside Way will effectively run for 80 miles between Buckie and Newtonmore.
Mr Crane added: "One of the things we have really tried to do is to make sure the walks links people from Kingussie to Aviemore.
"We want our residents and visitors to be able to use these short connections as much as people doing the long distance route."
He said that 80% of visitors to the national park area come by car, with 16% wanting to walk or cycle for function.
The Speyside Way extension will provide off-road links to various popular visitor attractions such as Loch Insh Watersports, Insh Marshes National Nature Reserve and the Ruthven Barracks and Highland Folk Museum.
The CNPA is also looking at making future improvements to the route east of Aviemore.